11 May
Disrupting Online Gambling Conference in London May 23-24
Online casino security and regulation taking center stage in London.
Any online gambling enthusiast understands the importance of security. Maintaining the privacy of one's account is imperative. Sensitive personal and financial information must remain confidential – no ifs, ands or buts about it. Player protections are equally important, safeguarding the vulnerable from potential gambling harm.
These and other topics will take center stage in London less than two weeks from now. Arena International is preparing to host the 2018 Disrupting Online Gambling – Technology, Security and Regulation conference on May 23-24.

"This conference will bring together gambling operators from across Europe to debate how best to manage risk and security in order to operate efficiently and deliver stream-lined customer services."
Online Casino Security, Technology & Regulation
The two-day conference will include a bevy of discussions, covering the most important topics facing today's internet gaming market. Payment regulations are at the top of the list. Online casino operators are under very strict regulation to protect players and their accounts. However, payment processors hold the dearest of information in their hands, and many feel the laws surrounding payment systems aren't up the highest level of standards – particularly where crypto-currencies are concerned.
Advertisements and promotional campaigns will also receive thorough examination at the conference later this month. Throughout Europe, and especially in the UK, iGaming operators have been slapped on the wrist time and again for misleading and/or inappropriate ads. Panelists will discuss better ways to combat violations of the Advertising Standards Authority (ASA), and how stiffer penalties might help to dissuade operators from approving such material in the first place.
Player acquisition will be another hot topic at the conference. In an industry with such fierce competition, attracting new players is the key to survival. Sessions will include customer on-boarding advice, presenting fresh ideas on how to attract players in an effective, long-term manner, without violating any of the above mentioned regulatory guidelines.
Regulators and Vendors All Aboard
Along with key educational materials, the 2018 Disrupting Online Gambling conference will also play host to myriad vendors in the iGaming industry. Attendees will have an opportunity to network with technology, marketing, software and payment system suppliers.
Above all, this event is expected to attract regulatory officials from all across Europe. The primary goal of the convention is to build a future that focuses more keenly on "disruptive technologies to revolutionize operational efficiency" in a successful, secure and player-protective manner.
"This is a strategic event targeted at those who have commercial, technology and regulatory responsibility," says Arena International. "The key outcome will be for operators to have the tools to meet regulatory requirements whilst delivering the best customer service in order to win greater market share."
London an Obvious Choice for Online Gambling Conference
Arena International chose to host the event in London for the simple fact that the UK is the world's largest regulated online gambling market. It's also home to what most industry experts agree to be the strictest iGaming regulatory regime on the planet.
The UK Gambling Commission's Executive Director, Tim Miller, is already confirmed to speak at the upcoming event. Mr. Miller will be leading a discussion on 'Unpacking Problem Gambling: a joint effort between Government and Industry'.
The 1st Annual Disruptive Online Gambling Conference will take place at the The Royal Horse Guards Hotel in London, UK. It promises to be a premier event that will surely impact the iGaming industry for years to come. Organizers believe 2018 will be a "bumper year" for improvements to online casino security, technology and regulation.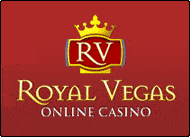 Royal Vegas Canada has been our editor's #1 pick for three consecutive years ! Great compatibility of course (iphones, mobiles and tablets) but also an exciting range of games and promotions. Excellent support teams and quick cashouts… What else to ask for ?