18 May
Tips and Strategies for New Mobile Casino Gamers
Better Online Gaming 101: A crash course in mobile casino strategies.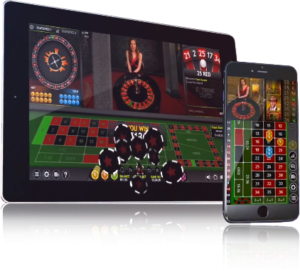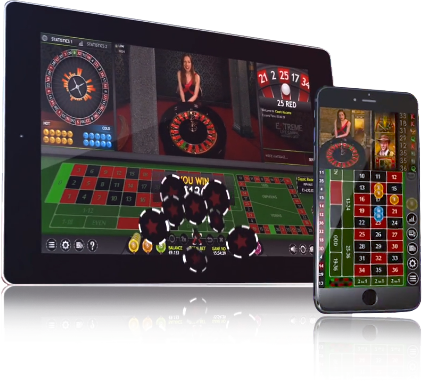 Are you knew to the online and mobile gambling arena? Whether you've just gotten started, or are apprehensively preparing to make your first deposit, we've got some advice for new mobile casino gamers that just may help you out. If your goal is to become a better online gamer, this page is for you.
Mobile Casino Strategies for Beginners
Below, we'll discuss various tips and strategies for playing casino games on mobile (smartphone or tablet). These are not specific game strategies, mind you, but tips on how to keep safe and play games with the best odds of sustaining—perhaps even growing—your bankroll.
Safe Mobile Casinos 101
Paramount to an entertaining experience is knowing that your sensitive information is safe. Only join reputable gambling sites with a long history of integrity and customer satisfaction. Avoid brand new sites, or any website that's earned a negative reputation for slow payouts.
Ensure that your mobile device is secure, choose strong passwords, and always log out after a session. Don't play over public, unsecured WiFi connections, either. For best security, use your home WiFi when you can, and stick to your 4G network connection on the go.
Mobile Slots Have Predetermined RTPs
If you're a slot machine fanatic, you need to understand that these games have a preset, theoretical return to player (RTP). The average RTP is 96-97%. When a slot machine has a 97% RTP, this means that, on average, it will pay out $97 for every $100 is takes in. That's a theoretical calculation, though. It will hold true over a long period of time, but not necessarily in the short term. This is how some players win big, and others lose everything.
For probability's sake, an educated player should be choosing the highest RTP slot machines. There are some out there with RTPs as high as 99%, and others as low as 88%. Most software firms will advertise the RTP, so be sure to examine each game's complete pay table for RTP info.
Most Card Game RTPs are Variable
Most card games—blackjack, pai gow poker, caribbean stud, let it ride, red dog, video poker, etc.—will not come with a static RTP. You'll find countless websites claiming that they do, but those RTPs are based on the strategic decisions of the player. And for this reason, the RTP of such games is up to you, not the game itself.
If you don't mind exerting a little extra brain power to ensure the highest possible RTP, these can be great games to play. Blackjack and video poker, especially, can deliver supremely high RTPs of more than 99%—if you play your cards right!
Are Progressive Jackpot Games Worth Playing?
This is a tricky question. On the one hand, any game with a progressive jackpot will have an ultra low RTP. Whether it's a multi-million slot jackpot, or being dealt a Royal in caribbean stud, the odds of actually striking a jackpot are millions-to-one; much like playing the lottery. Then again, those jackpots do strike, and millionaires are made.
Whether they're worth playing really depends on what type of player you are. If you're looking invoke mobile casino strategies that will stretch your bankroll as far as possible, the answer is no. If you're just out for entertainment, and don't mind experiencing a higher loss rate, there's nothing wrong with going for the gold!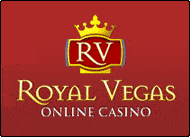 Royal Vegas Canada has been our editor's #1 pick for three consecutive years ! Great compatibility of course (iphones, mobiles and tablets) but also an exciting range of games and promotions. Excellent support teams and quick cashouts… What else to ask for ?
(Remember to gamble responsibly)