23 May
3 Ways Online Casino Slots beat Land-Based Slots
Why you'll never play land-based casino slots after playing online.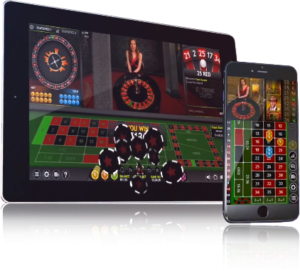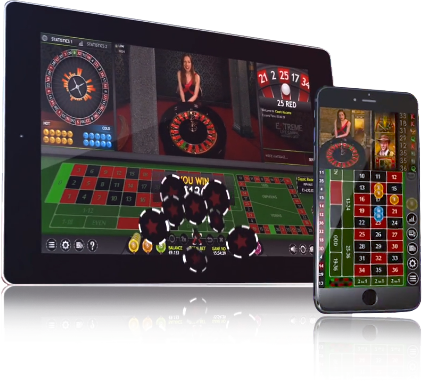 Do you enjoy playing slot machines at land-based casinos? Have you ever tried the online variety? Chances are, you didn't answer 'yes' to both of those questions. The truth is, there are quite a few advantages to playing online casino slots. And once you've tried them, you won't want to go back.
You'll Never Play Land-Based Casino Slots Again
There are many reasons why online and mobile slots are better than the ones found in bricks-and-mortar casinos. A trip to Hard Rock Vancouver, Casino Niagara, or even Las Vegas, has its perks. But the slot machine payouts are not among them.
We'll talk about three distinct advantages for playing slots online. And no, the sheer convenience of playing from home, or on the go via mobile, is not one of them. That's a no brainer, and goes without saying.
Online Casino Slots Pay Better… Way Better!
Competition is the driving force behind all gambling businesses. Southern Ontario's Casino Niagara competes with neighboring Fallsview Casino. Every casino on the Las Vegas Strip competes against one another to bring in clientele. But in the online space, competition is at its fiercest. There are literally thousands of operators vying for players, and that means giving those players the best possible deal.
Another major factor is that online operators don't have nearly such high overhead. Ghastly electric bills and extensive employee payrolls don't weight them down. Thus, they can pass on the savings to players.
For these reasons, online slots have a much higher theoretical return to player (RTP) than land-based slots. The difference can be astounding. In Nevada, regulators only require a minimum RTP of 75%. Online casinos boast RTPs as high as 96-99%. That's a huge difference in win potential for players.
Your Favorite Game is Never Occupied
Did you ever visit a land-based casino and have pretty good luck on a machine? Then when you returned, you wanted to play that same game, only to find its seat was already occupied? This never happens at online casinos.
Every single game is available to every single player, any time. If you among the multitude who love outrageously popular games, like NetEnt's Gonzo's Quest, or Microgaming's Immortal Romance, you can play them whenever you want. And so can thousands of other players.
Your Bankroll Is Your Only Expense
Unless you have a local casino nearby, there will be notable travel expenses to visit a land-based gambling hall. It may even require an airline ticket, and that can get pretty expensive. And what if you get hungry at the casino? Food is rarely cheap, even at the buffets. If it is cheap, you get what you pay for. Then there's tipping the valet, the cocktail waitress, the dealers if you play table games, etc.
At online casinos, the only place to spend your hard earned cash is betting on the games. There's absolutely no additional costs. If you have $50 in your wallet, it won't get you very far at a land-based casino, but it goes a very long way online.
So the next time you get the urge to play land-based casino slots, take a moment to consider your options. These and other benefits to playing online just may be enough to keep you home, enjoying the same great action—with much higher profit potential—on a desktop, laptop or mobile device.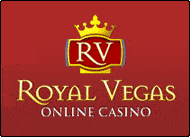 Royal Vegas Canada has been our editor's #1 pick for three consecutive years ! Great compatibility of course (iphones, mobiles and tablets) but also an exciting range of games and promotions. Excellent support teams and quick cashouts… What else to ask for ?
(Remember to gamble responsibly)