28 May
LeoVegas awards €3.8M Mega Fortune Jackpot
LeoVegas Casino jackpot winner strikes €3.77m on Mega Fortune Slot.
The Chinese calendar may claim 2018 is the Year of the Dog, but for online slots players, its the Year of the Progressive Jackpot! Instant millionaires have been made more times this year than any before, and we're just now approaching the halfway point.

In the first weekend of May, another fantastically fortunate player was awarded a monumental prize of nearly €4 million. This time, it was NetEnt's famous Mega Fortune jackpot that delivered the colossal payout to one very lucky member of LeoVegas Casino.
LeoVegas Casino Jackpot Winner on Mega Fortune Slot
According to confirmation reports from the heads of NetEnt, the progressive jackpot was struck over the first weekend in May. The player has chosen to remain anonymous, but hails from the online slot development firm's home country of Sweden.
The new multi-millionaire was spinning the reels of the Mega Fortune progressive slot machine at LeoVegas when the unthinkable occurred. After spending a mere €4.80, the lights began flashing, and all the game's bells and whistles rang out. The rapidly growing jackpot unleashed for an epic win of €3,772,451.
Flurry of Mega Fortune Jackpot Strikes in 2018
This latest win marks the third releasing of the Mega Fortune Slot jackpot in 2018, but makes up less than half of the total jackpot prizes paid by NetEnt progressives this year. On January 23, the Mega Fortune paid out €2,553,090, followed by another €2,667,421 strike on March 7. Combined with the lucky Swede's €3,772,451 win on May 6, that totals just a hair under €9 million.
A press release by NetEnt verifies that the popular 3D slots creators has paid out €19,799,183 in 2018 alone, including the making of 5 instant millionaires.
"The jackpots just keep on coming and we're happy to see another player scoop a life-changing amount of money while playing our games," says NetEnt CPO, Henrik Fagerlund. "At NetEnt, we thrive on providing moments like this for operators and players alike, and hope that our good luck continues as we head into the summer."
Microgaming's Mega Moolah On Fire, Too
NetEnt isn't the only digital slots developer celebrating a record year of progressive jackpot payouts this year. Microgaming's celebrated Mega Moolah progressive slot is responsible for creating 4 millionaires so far in 2018. The game's mega jackpot has already delivered €16,162,360 across four strikes. If another online casino jackpot winner happens to hit the Mega Moolah again before May is over, it will keep up its streak of creating one millionaire a month in 2018.
The Mega Fortune Slot and Mega Moolah Slot have spent years competing as the top progressive jackpots in the online casino space. The Mega Fortune, seeded at €250k, has paid nearly €184 million over 45 recorded strikes, including its highest payout of €17,860,868 million in 2013. The Mega Moolah, seeding at €1 million, has paid over €240 million over 48 recorded strikes. It holds the online progressive jackpot world record of €17,879,645.12 in 2015.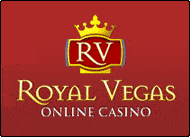 Royal Vegas Canada has been our editor's #1 pick for three consecutive years ! Great compatibility of course (iphones, mobiles and tablets) but also an exciting range of games and promotions. Excellent support teams and quick cashouts… What else to ask for ?
(Remember to gamble responsibly)