1 Jun
Can Players gain an Edge on Real Mobile Slots?
Gambling Facts and Formulas: Real Money Mobile Slot Machines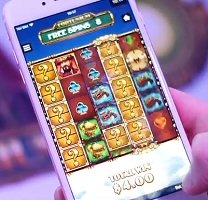 If you scour the internet for just a moment, you'll find all kinds of information pertaining to casino strategies. It's true, there are things you can do, as a player, to increase your odds of winning. Actually gaining an edge over the house, though—that's rarely realistic. And when it comes to playing real mobile slots, it's simply not possible.
Slot machines aren't like cards games. Outside of choosing your bet size and activating paylines (when applicable), the game plays itself. And they way these games are designed, they will meet a specific, predestined payout ratio.
Real Money Mobile Slot Machines
While the method of play and encasement differ rather dramatically, mobile slots operate the exact same way land-based machines do. They are all built to operate on a computer software program. Within that software is a complex, algorithmic system known as a random number generator, or RNG.
Imagine the movie, Matrix, for a moment. All those green numbers pouring down the computer monitor. That is essentially how RNGs work. A very long strain of numbers, constantly changing with every passing nano-second. They don't stop until the precise moment a player presses the Spin button, producing a random algorithm.
The stopping point of each number within that algorithm effects the outcome of the spin, determining every symbol, and where it appears. In this way, the games are entirely unpredictable. No one has any clue when it's going to produce a win, a loss, or pay out its largest jackpot; not the players, not the casino, not even the manufacturers who designed it.
What they do know is that the pre-programmed return to player (RTP) will hold true, over time. The RTP is the percentage of money the machine will pay, versus its hold. A 97% RTP would pay $0.97 for every $1.00 wagered, over a long period of time. A very, very long period of time; 20-25 years is the norm.
Thanks the the RNG, the machine's RTP can fluctuate greatly in the short term. And for this reason, luck really does play the dominant role in winning and losing.
Does this mean there's nothing a player can do to increase their odds? Not exactly. Placing smart bets can increase your potential to win. But it will never help players gain and edge.
Ways to Up Your Odds on Real Mobile Slots
There are three ways you can increase your chances of being among the lucky players. They are:
Play Highest RTP Slots: Although RTPs are theoretical in the short term, it only makes sense to play those with the highest payout ratio. Mobile slots average an RTP 96%, so any game that pays higher (97-99%) is a better choice.
Activate All Pay Lines: If a game allows you to alter the number of active paylines, always activate them all. If the game has 20 paylines, and you only activate 10 of them, you could be missing out on a lot of winning combinations, thereby decreasing your odds.
Bet Max Coins: Always bet the maximum number of coins per line (not the max coin size, that can get very expensive!) If a 9 line game allows 1, 2, or 3 coins per line, choosing 3 coins will ensure you make the most of each win. Some real money mobile slots machines will deliver a higher RTP for paying max lines and coins. Be sure to read the game's info and rules to find out.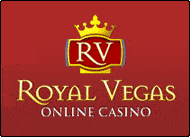 Royal Vegas Canada has been our editor's #1 pick for three consecutive years ! Great compatibility of course (iphones, mobiles and tablets) but also an exciting range of games and promotions. Excellent support teams and quick cashouts… What else to ask for ?
(Remember to gamble responsibly)