3 Jun
How Much do You Know about Online Gambling?
Interesting online casino gambling trivia and facts.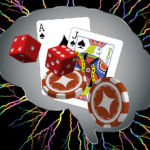 There's a lot of useless information fluttering about the world wide web these days. Today, we may be contributing to the stock pile a bit. But if you happen to get into a trivia debate, some of these facts just might be useful. Or, perhaps, you're among the more curious minded risk takers of the casino gambling world, and actually find this stuff interesting (like me!)
Online Casino Gambling Trivia and Facts
Each of these pertain to the online gambling industry in some way, dealing with online casinos, poker rooms, bingo halls, and sportsbooks.
When did the first online casino appear?
Some say 1996, others say 1998, but the true answer is… 1994.
The first was online casino was Casino.co.za, an operation that served a small group of players in South Africa. That domain was purchased in 1996 by The Gaming Club, for the sole purpose of being able to claim its history as the very first online casino. InterCasino launched in 1998, and is famous for being the first casino to launch that is still open today.
What online slot has the largest progressive jackpot?
That honor goes to Mega Moolah, a progressive slot machine developed by Microgaming. Some argue that NetEnt's Mega Fortune is larger, but that's not true for three reasons.
First of all, the Mega Moolah's "mega" jackpot seeds at 1,000,000 each time it's struck. Mega Fortune is 250,000.
Secondly, since 2009, Mega Moolah has paid an average of over $5 million every 64 days; paying over $240 million to date. Mega Fortune averages just over €4 million every 72 days, paying almost €184 million to date.
And finally, Mega Fortune used to hold the world record for the largest online slot progressive jackpot ever paid, €17,860,868, awarded in January 2013. The Mega Moolah surpassed that in October 2015, paying the current world record €17,879,645 in October 2015.
How many online gambling sites are there?
It's impossible to say exactly how many online casinos, poker rooms, sportsbooks, bingo halls, etc. there are. Every day, more sites launch, and more sites fade away. At time of writing, however, there are known to be more than 4,000 active online gambling sites.
Who is the fastest online poker multi-tabler?
There's two answers to that questions. For tournaments, Bertrand Grospellier holds the record, having grinded his way through a record 62 SNG tourneys in just one hour. For cash games, that honor goes to Randy Lew, who played a mind-blowing 23,493 hands of online poker in just 8 hours.
What's the largest online poker tournament ever held?
The Guinness Book of Worlds Records will verify this one. The largest online poker tournament in history was held by PokerStars in 2015. The heavily promoted, $1 buy-in event, drew 253,692 entries, beating PokerStars' previous 2013 record of 225,000 (avg. 2,936.625/hour)
Who wins more often at online bingo?
Historically speaking, you're more likely to win bingo if you're a guy named Joe, or a woman named Margaret. Why? Who knows… they're just lucky, I guess!
Has anyone ever picked the Sweet Sixteen Bracket at an online sportsbook?
No. In fact, no one (on record) has ever managed to complete a perfect Sweet Sixteen bracket during March Madness (NCAA basketball tournament). Doing so at many online sportsbooks will win you no less than $1 million, so don't stop trying… maybe your name will be the next to appear in our online casino gambling trivia and facts!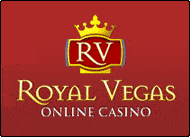 Royal Vegas Canada has been our editor's #1 pick for three consecutive years ! Great compatibility of course (iphones, mobiles and tablets) but also an exciting range of games and promotions. Excellent support teams and quick cashouts… What else to ask for ?
(Remember to gamble responsibly)