15 Jun
Regulation of Canada Gambling in 2018
Who regulates on-land and online gambling in Canada?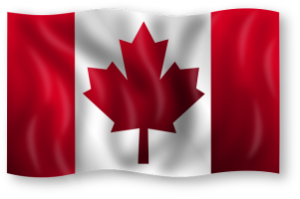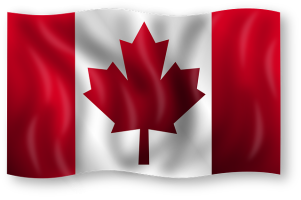 For decades, almost all forms of gambling were illegal in Canada. The Criminal Code, Sections 201 – 206, provided leeway for nothing more than pari-mutuel horse race betting (permitted by section 204). That decree gave pari-mutuel governance to the federally run Canadian Pari-Mutuel Agency.
Then in 1985, after provincial leaders teamed up to lobby for other forms of legal gambling, the federal government acquiesced. The Criminal Code was amended so that all other forms of gambling were illegal, unless a province chose to legalize and regulate them.
Since then, only provinces are able to operate gambling services, or hand out licenses for other companies or charities to operate, under provincial supervision. This is the current state of regulation of Canada gambling in 2018, and it's been this way for more than 30 years. Federal controls horse racing, and provinces controls all else (casino, bingo, poker, lotteries, etc.)
Who Regulates Land & Online Gambling in Canada?
The following is a complete, alphabetical list of the regulatory authorities in each province and territory of Canada, and the legal gambling activities they preside over.
Alberta Gambling
All gambling activities are upheld by the Alberta Gaming and Liquor Commission, which oversees lotteries, casinos, bingo and charitable gaming facilities. Alberta does not regulate or participate in online gambling.
British Columbia Gambling
The Gaming Policy and Enforcement Branch is in charge of regulating all gambling activities in B.C., Canada, with general oversight carried out by the British Columbia Lottery Corporation (BCLC). These entities govern the conduction of lotteries, commercial bingo halls, land-based casinos, and online gambling via PlayNow.com.
Manitoba Gambling
The Liquor and Gaming Authority of Manitoba regulates lotteries, bingo, poker and casino games in the province. Online gambling is available for residents via BC's PlayNow.com, thanks to a provincial player sharing partnership between Manitoba and British Columbia.
New Brunswick Gambling
Gambling regulation in New Brunswick is enforced by the Gaming, Liquor and Security Licensing Branch of the Department of Justice and Public Safety. Oversight of lotteries, video lotteries, casinos, horse racing and charitable gaming is managed by the New Brunswick Lotteries and Gaming Corporation (NBLGC), sharing provincial lotteries with other members of Atlantic Canada via the Atlantic Lottery Corp (ALC). Aside from ALC's online lottery services, New Brunswick does not host an online gambling website for residents.
Newfoundland & Labrador Gambling
The Consumer Affairs Division of the NL Regulatory Affairs Branch handles all gambling related regulation in Newfoundland and Labrador. Gambling is limited to provincial lotteries, managed by ALC, and fund-raising for charitable / non-profit organizations.
Northwest Territories Gambling
Gaming in the Northwest Territories is regulated by the Consumer Affairs department of Municipal and Community Affairs (MACA). Only charitable gaming is regulated by this branch. NT lotteries are overseen by the Western Canada Lottery Corporation (WCLC).
Nova Scotia Gambling
Regulation of gambling takes place within the Alcohol, Gaming, Fuel and Tobacco Division of Service Nova Scotia. This entity manages licensing for the conduct of charitable and non-profit lotteries and gaming, while the ALC oversees provincial lottery distribution, including online lottery sales.
Nunavut Territory Gambling
Regulation and licensing for gambling activities in the Nunavut Territory of Canada are handled by the Consumers Affairs department of Community and Government Services. Oversight includes the conduction of lotteries, bingo, poker, and casino gaming, and is an associate member of WCLC lotteries. Online gambling is not regulated in Nunavut.
Ontario Gambling
Legal gambling activities are extensive in Ontario. On the highest level, it's regulated by the Alcohol and Gaming Commission, with ground-level oversight and management by the Ontario Lottery and Gaming Corp (OLG). Legal gambling includes commercial casinos, charitable gaming facilities, lotteries, bingo, poker, and online gambling via PlayOLG.ca.
Prince Edward Island Gambling
Charitable gaming activities (bingo, casino nights, raffles, etc.) are regulated by the Consumer Services section of the Department of Environment, Labour and Justice. The PEI Lotteries Commission regulates provincial lotteries in tandem with the ALC.
Quebec Gambling
Quebec's gaming is dual regulated. The Régie des alcools, des courses et des jeux oversees casinos, lotteries and video lottery terminals (VLTs) outside casinos. The Société des loteries du Québec operates casinos and regulates lotteries and bingo games. Online gambling is overseen by Loto-Quebec via the website EspaceJeux.com.
Saskatchewan Gambling
All gaming is regulated by the Saskatchewan Liquor and Gaming Authority, which licenses and mandates the conduction of commercial casinos, charitable gaming and poker tournaments, and slots machines and VLTs for First Nations casinos. Lottery services are managed by WCLC. Online gambling is not regulated in Saskatchewan.
Yukon Territory Gambling
The limited number of legal gambling activities in Yukon are regulated by the Professional Licensing & Regulatory Affairs Branch of the Department of Community Services. Charitable gaming licenses are awarded for bingo, raffles and 3-day casino events. Yukon supports the multi-provincial lottery system of WCLC, but does not regulate any forms of online gambling.
Want to learn more about the digital side of gaming? The following link provides additional information about the accessibility and legality of online gambling in Canada.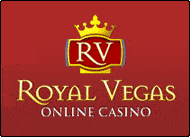 Royal Vegas Canada has been our editor's #1 pick for three consecutive years ! Great compatibility of course (iphones, mobiles and tablets) but also an exciting range of games and promotions. Excellent support teams and quick cashouts… What else to ask for ?
(Remember to gamble responsibly)