21 Jun
Ultimate Guide to Live Casino Baccarat
How to play baccarat at live casinos by Evolution Gaming.
Baccarat has long been considered one of the most intriguing table games at any casino. Shrouded in a cloud of mystique, many players shy away from the affluent aura, fearing their casual bankrolls aren't sufficient for a game of such nobility. We have folklore and Hollywood to thank for that. The fact is, baccarat is a game for anyone and everyone (of legal adult age, of course).
Evolution Gaming is helping to disperse the cloud of skepticism surrounding this game. The company's superior live casino baccarat tables are available in an assortment of game variants, with a wide range of stakes to suit any bankroll size. Best of all, players are finally discovering just how easy the game is to play. So easy, in fact, players can achieve an ultra-low 1.06% house edge without making a single game-changing decision.
How to Play Baccarat at Live Casinos
Baccarat isn't a game that you actually play. Much like roulette (but with way better odds), all you do is choose where to place your bet. There aren't too many of those options to confuse you, either. You can bet on the Player Hand, the Banker Hand, or a Tie.
The first thing you need to know is this – Never bet on a Tie! It has terrible odds; 14.36% house edge—ouch! Don't do it, period.
The next thing you need to know is the odds and payouts for the Player and Banker hands.
The Player hand pays even money, 1-to-1, for a win, and carries a house edge of 1.24%.

The Banker hand pays 0.95-to-1, or "even money, minus a 5% commission", with a house edge of 1.06%.
Why the commission, you ask? Well, as most house banked games go, the dealer (i.e. banker) is given an advantage over the player. Baccarat is no different. Hands are played out based entirely on baccarat house rules, which control when a hand will take another card, and when it won't (just like the dealer hand in blackjack).
By those rules, the Banker hand has an advantage over the Player hand. If it weren't for that 5% commission, players could beat the game every time by simply placing every bet on Banker.
Strategically, that's exactly what you should be doing anyway—betting on the Banker every time. Probabilities state that you will still lose 1.06% of your bankroll, but with just a bit of luck, your odds of coming out ahead are much better this way.
You can learn more about proper baccarat strategies in our previous segment:
Key Components to Developing a Winning Baccarat Strategy.
Why Live Casino Baccarat?
Because the game has developed such an intimidating vainglory over the years, a lot of players avoid it at land-based casinos. You could play in RNG-based online casinos, but the wholly computerized nature of the games can get monotonous. When you play baccarat at live casinos, you get the best of both worlds.
There are no other players directly around you, and yet there are real players—and a real dealer—to interact with. The games are genuinely authentic, yet there's no intimidation. Plus, the stakes at live casino baccarat games by Evolution Gaming start at just $1, as opposed to the $5+ found in land-based casinos.
Evolution also provides a wide variety of baccarat games to choose from. Once you become more experienced with traditional Live Baccarat, you may want to try out their other variants, like Speed Baccarat, Controlled Squeeze Baccarat, and No Commission Baccarat.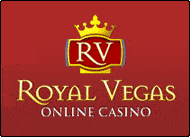 Royal Vegas Canada has been our editor's #1 pick for three consecutive years ! Great compatibility of course (iphones, mobiles and tablets) but also an exciting range of games and promotions. Excellent support teams and quick cashouts… What else to ask for ?
(Remember to gamble responsibly)