27 Jun
Windows Phone Casino Apps and Online Games
Are there any real money casino games for Windows Phone?
As a popularity contest, the Windows Phone gets very little recognition. According to the latest global mobile market share statistics from GlobalStats, as of May 2018, the Windows mobile operating system is only harvesting 0.49% of worldwide sales. That's compared to Android (76.53%), iOS (18.97%), Blackberry (0.25%) and 'All Others' (4.20%).
As abysmal as those statics sound, however, 0.49% isn't all that bad. It simply means that about 49 out of every 1,000 smartphone buyers are choosing a Windows Phone. Crunch a few more numbers, and it's an impressive total all around.
For instance, it's estimated that 66.5% of all adults own smart phones. About 75% of the world's population is above the age of 15 (appropriate age to own a smartphone). With a global population of 7.6 billion, that comes to around 5.7 billion smartphone owners. If 0.49% of them all have a Windows Phone, that puts about 27,930,000 Windows Phones on the market. Microsoft can't be too upset about that!
Real Money Casino Games for Windows Phone
Shifting gears a bit, let's talk digital gambling. There are millions of people who gamble on their computer or mobile device, and the number keeps rising with each passing year.
For the longest time, developers of digital gambling content focused only on primary markets. When the mobile revolution began, Windows Phone casino apps weren't even considered a viable route of production. Android and iOS got all the attention. That's the way it was, and that's the way it stayed for nearly a decade.
And why should they bother developing casino apps for Windows Phone, anyway? HTML5 technology had already come along, giving everyone access to the same games, regardless of computer or mobile OS, direct through a browser. No download was required, so why build one for such a small, niche market?
But as more app developers began crunching those same numbers you just saw above, they did a double-take. As it turns out, despite the minuscule market share, Windows Phone casino apps could be worth their weight in gold.
Windows Phone Casino Apps Arrive
It was about a year ago when real money casino games arrived as downloadable apps for Windows mobile devices. It was a shaky start, though. As with all new app developments, bugs and glitches were a constant. In fact, some of them still exist today, mostly because of Microsoft's determination to apply the same Windows 10 OS for computers and mobile devices.
On the bright side, there are some great apps out there that work seamlessly. The trick is to 'try before you buy' so to speak. The apps are free, so download and test them out in practice mode all you like before making a deposit. Obviously, don't invest in Windows casino app that doesn't work properly.
Alternatively, you could stick with the tried-and-true HTLM5 gambling experience. Powered by state-of-the-art web-coding and Flash technologies, the games run seamlessly in all major browsers. There's no need to download an app. Simply open your browser and tap your way to any reputably licensed and regulated casino website. Try it out first. If you like the game selection, make a deposit, grab a juicy bonus, and start making wagers.
With these options, you can play real money casino games for Windows Phone, with or without a download. And no doubt, as the mobile gambling industry continues to grow—and it will!—more apps will appear, with better builds for an greater end-user experience.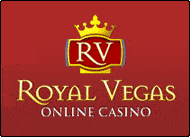 Royal Vegas Canada has been our editor's #1 pick for three consecutive years ! Great compatibility of course (iphones, mobiles and tablets) but also an exciting range of games and promotions. Excellent support teams and quick cashouts… What else to ask for ?
(Remember to gamble responsibly)