4 Jul
Vegas becomes Shark Tank of Casino Gaming Innovation at G2E
G2E Shark Tank w/ Daymond John: How you can help shape the future of world's best casinos online and on land.
There's something exceptional coming to Las Vegas just a few months from now. I know, almost everything in Las Vegas is "exceptional", right? But this… this is something truly extraordinary. It won't cost you anything. And it could be the big break you've been looking for.
It's called Innovation Incubator, and it takes place at this year's Global Gaming Expo (G2E) in Las Vegas. Innovation Incubator is the official name, but most are calling it the "Shark Tank of G2E 2018". And what Shark Tank would be complete without one of the series' most relevant hosts, Daymond John?
How You can Help Shape the Future of World's Best Casinos Online and On Land
Innovation Incubator is a unique program that will, for the first time ever, promote the ideas of students and start-up companies in gaming and entertainment. If you have an idea that will change the face of the gambling and/or hospitality industry for years to come, now is your time to shine.
Sponsored by the American Gaming Association, the G2E Shark Tank will be accepting submissions until July 27, 2018. A panel of expert judges will examine each and every submission, choosing the top four concepts to appear at the 2018 G2E trade show and conference at the Sands Expo in Las Vegas from October 8-11.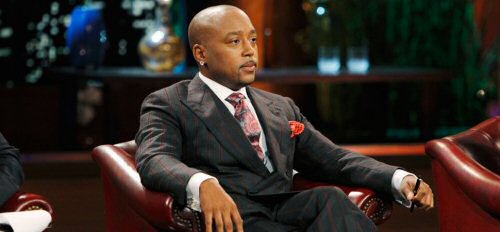 The finalists will appear in front of a panel of "sharks", including Daymond John (above) and Cindy Eckert (Whitehead). For those who haven't seen the hit show on ABC, Daymond John is the founder and CEO of the FUBU brand. Cindy Eckert is an investor, entrepreneur, and the founder and CEO of The Pink Ceiling and Sprout Pharmaceuticals.
The first-ever contest is designed to embrace innovation in the gaming and entertainment fields like never before. John and Eckert will be the deciding judges in the presentations, awarding the Shark's Choice Prize of $10,000 and a free 10×10 booth at the 2019 G2E convention to showcase their exceptional innovation.
A second Customer Choice Prize of $10k + G2E 2019 booth will be also be awarded. This one will go to the audience favorite. All in attendants will be able to take part in the live voting, choosing who's idea they believe is most likely to succeed.
How to Participate in Shark Tank of Casino Gaming Innovation at G2E
In order to take part in this exceptional contest, you'll need to follow a few simple steps. First, you need an idea for a game-changing product or concept that meets the criteria. Then, you'll need to submit that idea, with as many details as possible, including documents, photos, and/or videos that explain its value. Then, should you be among the four finalists, you'll need to deliver a 10-minute presentation of your handiwork to the sharks in Las Vegas come October.
Innovation Criteria for Students and Start-Ups
Your submission must fit into one of these four categories:
Academic approach to gaming floor innovation (open only to students)

Academic approach to hospitality and resort developments (open only to students)

Start-up and/or academic approach to solve/streamline regulatory challenges

Start-up and/or academic approach to create greater efficiencies for operators/suppliers
Think you've got the next big idea incubating? Your submission could shape the future of the world's best casinos online and on land for years to come. More program details, contact info and submission links are available here: 2018 G2E Shark Tank Innovation Incubator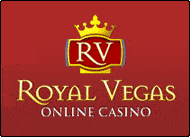 Royal Vegas Canada has been our editor's #1 pick for three consecutive years ! Great compatibility of course (iphones, mobiles and tablets) but also an exciting range of games and promotions. Excellent support teams and quick cashouts… What else to ask for ?
(Remember to gamble responsibly)