18 Jul
GameSecure to Protect Players with Global Self-Exclusion
GameSecure the latest breakthrough in safe online gambling technology.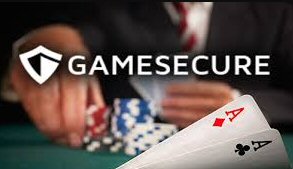 For the last few years, player protection in the online gaming sector has been a major issue. The UK Gambling Commission, in particular, has been throwing the book at any operator that fails to prevent self-excluded players from accessing their real money gambling games.
The demand for regulatory compliance in responsibility is at its highest. Enter stage right – GameSecure.
Latest Breakthrough in Safe Online Gambling Technology
Founded by a pair of land-based and online gaming professionals, GameSecure is said to be the ultimate solution in player protection via instant, worldwide self-exclusion. Co-Founder and CEO Cameron Conn is confident that their technology will gain immediate recognition from iGaming jurisdictions all over the globe once the system is officially launched later this summer.
"Regulators and operators are investing in responsible gaming solutions and have shown support for GameSecure in their jurisdiction," said Conn in a recent interview with LCB.
"Since we are a new type of solution the licensing process and product fit are different in each [jurisdiction]," Conn continued. "We are anticipating formal approval by the end of summer to start operator and regulator integration."
How does GameSecure Protect Players?
At present, when an online gambler voluntarily signs up for the self-exclusion program at one website, it can take 24-48 hours for other operators in the same jurisdiction to import that player into their database. Thus, over the next 1-2 days, that player can potentially enter any other online casino and continue gambling. This presents a great risk for continued harm to a player who already recognized they need help, and took steps to get it.
Based in Canada, GameSecure supersedes existing technology in several key ways. All self-exclusions are instant. Once a player signs up for self-exclusion, they are immediately cut off from accessing any and all gambling options from websites operating in any jurisdiction that employ GameSecure. A virtual "one and done", so to speak.
"Each operator is currently required to keep their own duplicate list of excluded players, but it is never really up to date as they are always waiting for the next batch of players to be issued to them. We take away the wait," explains Conn.
GameSecure is also in compliance with the current regulations of all jurisdictions, meaning it's something every regulatory body will have a valuable interest in integrating. The company is currently in talks with multiple jurisdictions regarding the implementation of its new technology.
The system has plenty of room for growth, as well. As Conn describes it, "GameSecure has the ability to connect a lot of dots that will help us and our partners understand the behavior and demographic traits that will inform future programs, resources, and education."
Supplying the Greatest Demand in iGaming
The safety of online gamblers is the number one issue in this industry. Protecting them from harm—especially the potential for addiction—is a top priority. GameSecure is the first safe online casino technology that aims to provide that in a real-time, global sense.
"We have built GameSecure to be an agile solution that has the ability to grow and expand with the industry and our partners," extols Conn. "As the industry continues to evolve it will become increasingly important to collect and interpret the data that surrounds responsible gaming."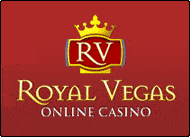 Royal Vegas Canada has been our editor's #1 pick for three consecutive years ! Great compatibility of course (iphones, mobiles and tablets) but also an exciting range of games and promotions. Excellent support teams and quick cashouts… What else to ask for ?
(Remember to gamble responsibly)