27 Jul
Complete User Guide to Skrill Cryptocurrency Exchange
Buying cryptocurrency on Skrill is so easy, you won't need this guide. But we'll write one anyway…
Skrill, one of three famous web wallets under the wing of Paysafe Group, announced this week the offering of a new Cryptocurrency Exchange service. The press release indicates that the entire process is "very straightforward". That couldn't be more true. It's so true, in fact, that if you're interested in using the service, you probably won't need this guide. But we decided to write one anyway to eliminate any possible confusion or skepticism you may have.
Buying Cryptocurrency on Skrill Easier Than Ever
The new cryptocurrency exchange service allows Skrill account holders to buy and sell one of four leading digital currencies—Bitcoin, Bitcoin Cash, Ether and Litecoin—in exchange for "fiat" money. Fiat money is any psychical, regulated currency, like Canadian Dollars, US Dollars, Euros, British Pounds, etc.
Skrill supports more than 40 fiat currencies, and provides more than 100 ways to deposit those currencies into a Skrill web wallet account. The exchange system is currently available in 36 countries, including Canada, and is projected to roll out over additional markets in the near future. It's also destined for introduction on Skrill's sister-eWallet, Neteller.
How Skrill's Cryptocurrency Exchange Works
Customers use the service to exchange fiat money for digital currency. The digital currency can then be traded back for fiat money at any time. It works much like any other foreign exchange investment, but faster, and much, much easier.
In the past, purchasing cryptocurrency meant managing blockchain ledgers, securing passcodes, and a bunch of other annoying rigmarole. With Skrill, you simply chose the amount to buy or sell and click a button. Everything else is managed for you.
Anyone with a Skrill account can use the service. If you don't have a Skrill account, you can register for free and use one of their 100+ deposit options to fund the web wallet account. From there, select the 'Exchange' option to access the cryptocurrency buying and selling feature. Choose the amount to buy or sell, submit, and you're done. All trades are instant, and will appear in the user's account in 1-2 seconds. It really is that simple.
What Cryptocurrencies are Available for Trading?
At present, Skrill offers its exchange service for Bitcoin (BTC), Bitcoin Cash (BCH), Ethereum (ETH) and Litecoin (LTC). The eWallet promises more digital currencies will be added in the future.
Are There Limits to Buying Digital Currency?
The minimum amount of any cryptocurrency that can be bought at one time varies by the crypto- and fiat currency of choice. However, Skrill suggests the minimum purchase is "approximately equal to 10 EUR".
Maximum purchase amounts are determined by the account holder's transaction limits. Theoretically, a member can fund their Skrill account to the maximum limit and use the entirety of it to purchase cryptocurrency.
Okay, What Will it Cost Me?
Skrill has very competitive exchange rates, similar to those of other exchange services. The fees associated with buying and selling cryptocurrency are as follows:
| | | |
| --- | --- | --- |
| Fiat Currency | Fee to Buy | Fee to Sell |
| USD | 1.50% | 1.50% |
| EUR | 1.50% | 1.50% |
| CAD | 3.00% | 3.00% |
| All Others | 3.00% | 3.00% |
For CAD purchases, that's $0.30 on the dollar (Purchase amount * 0.3). Thus a $50 purchase would cost $51.50, whereas selling $50 would net you $48.50.
Skrill Cryptocurrency Trading Supported Countries
The initial launch provides this service in 36 countries. A complete list is displayed below. Please note that the option of buying cryptocurrency will expand to more regions in the future. This list is current as of July 27, 2018.
| | | |
| --- | --- | --- |
| Australia | Finland | Norway |
| Argentina | France | Peru |
| Austria | Greece | Poland |
| Belgium | Hungary | Portugal |
| Brazil | Ireland | Slovakia |
| Bulgaria | Italy | Slovenia |
| Canada | Latvia | South Africa |
| Colombia | Liechtenstein | Spain |
| Croatia | Luxembourg | Sweden |
| Cyprus | Malta | Switzerland |
| Czech Republic | Mexico | United Arab Emirates |
| Denmark | Netherlands | United Kingdom |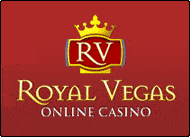 Royal Vegas Canada has been our editor's #1 pick for three consecutive years ! Great compatibility of course (iphones, mobiles and tablets) but also an exciting range of games and promotions. Excellent support teams and quick cashouts… What else to ask for ?
(Remember to gamble responsibly)