2 Aug
Progressive Jackpot Slots: Love 'em or Leave 'em?
Should I play progressive slots, or avoid them like the plague?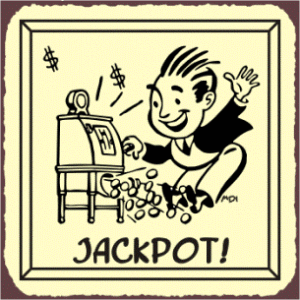 Every slot player asks this question at some point. Are progressive jackpot slots worth playing? Sure, they can deliver the highest payouts in a casino. The odds are stacked heavily against you, but someone has to win that money. Is it worth playing them or not?
There's no single answer to that question. It really depends on what type of player you are. We'll discuss some of the underlying variables, and why they're so important, in the following text.
Should I Play Progressive Slots?
Before you can answer this question, you need to ask yourself a few other things regarding your financial situation, and the reason you enjoy gambling in the first place.
What does your bankroll look like? Do you have a decent amount of cash to invest on the slot machines, without over-stretching your budget? Progressives come with a minimum bet requirement to activate the jackpot. If you play a penny per line, or fail to activate all lines, chances are you won't even be eligible to win the progressive. Be sure to look over the complete pay table and rules to see what it costs, then decide whether you can even afford to play the game.
Why do you gamble? If you're playing for the sole benefit of winning money, you probably need to find a new hobby. No casino game is designed to create winners. Only the casino is guaranteed a profit. Progressive jackpot slots have the worst odds in the casino, so the chance that you'll win anything is stacked even further against you. If you're playing for sheer entertainment, and don't mind the higher risk, it's not a bad idea. But if it's small consistent wins you're looking for, cheaper slots with low volatility are the way to go.
The Nature of Progressive Jackpot Slots
If you have the proper financial means to play responsibly, and understand that entertainment value is more important than actually winning, you're on the right track. But you should also understand the nature of these games, and just how unlikely it is to unleash that most lucrative prize.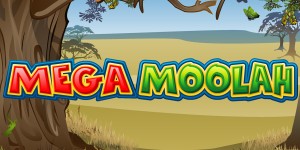 Take, for example, the Mega Moolah by Microgaming; an online casino slot that's awarded hundreds of millions of dollars over the last decade. It carries a guaranteed $1 million progressive that grows from there for weeks upon weeks until it strikes. On average, it pays over $5 million about every 9 weeks, so you can imagine just how many players spin those reels—how much money is constantly going into the machine—to build such high value.
Most online slots have an RTP of around 96%. That means they pay out 96% of what they take in over time. Not progressive jackpot slots; they average much lower RTPs. The Mega Moolah is set at just 88%. It has to be, if you think about it. Many more players have to lose in order for this game to pay out such munificent jackpots so often.
The next time you ask yourself, "Should I play progressive slots?", ask yourself this instead. Are you willing to risk being one of the many, many players who don't win, for a minuscule chance at being one of the very few who've become instant millionaires? If you can answer yes to that question, and still play responsibly, then by all means… good luck to you!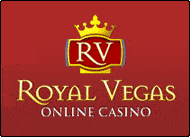 Royal Vegas Canada has been our editor's #1 pick for three consecutive years ! Great compatibility of course (iphones, mobiles and tablets) but also an exciting range of games and promotions. Excellent support teams and quick cashouts… What else to ask for ?
(Remember to gamble responsibly)