20 Aug
Hidden Valley Slot Remastered by Quickspin
Quickspin re-releases Hidden Valley as HTML5 online slots for mobile.
World class online gaming companies have been splitting up their team efforts recently. One group takes on the traditional role of developing new online gambling games, while the other is tasked with reinventing classic titles for optimization with today's latest technology. Such have been the efforts of leading slots provider Quickspin in recent months.
It was announced last week that the Swedish games developer has re-released its popular 5-reel, Shangri-La themed Hidden Valley Slot. The new version, which has entirely replaced the original, is now compatible with all desktop and mobile operating systems.
Reinventing HTML5 Online Slots for Mobile
Quickspin says the newly revamped Hidden Valley Slot received a make-over that will give players a more immersive gaming experience. The original version was a huge hit upon released in May 2015. Now, it offers better graphics than ever before. Game play is noticeably smoother, as well, thanks to an upgrade to 60 frames per second (FPS).
Quickspin CEO Daniel Lindberg explains why they chose Hidden Valley to be the latest in a recent strain of online slots titles to receive an impressive hi-tech renovation. "Hidden Valley has proved very popular since it was first released and was always one our most visually appealing games," he explains. "Now, thanks to HTML5 technology, the game has even better graphics and an even more immersive feel.
"Combined with a host of engaging features, we're confident the enhancements to Hidden Valley will mean players will enjoy the latest version even more than the original," concludes Lindberg.
Hidden Valley Slot Features
Hidden Valley is inspired by the 1933 James Hilton novel, Lost Horizon, in which the fictional Shangri-La is discovered in the Kunlun Mountains of Tibet. The online slot is equipped with 5 reels and 40 paylines, wherein the three middle reels come with an addition symbol for a 3-4-4-4-3 reel-set. The objective is, as usual, to line up matching symbols on active paylines to create winning combinations.
The game is imbued with random multiplier wilds, and as they say, size does matter—bet size, that is. Increasing or decreasing the bet size will have a direct impact on the multiplier range. Betting 1 coin per line, for example, will offer a multiplier range of just 1x-2x wilds. Increasing to 2 coins jumps the range to 2x-4x, 3 coins grants 3x-6x, and finally 4x-10x for 4 coins.
Wilds substitute for all other symbols except scatters. Multiplier wilds will multiply the winnings (by their respective number) for any combination they help to create.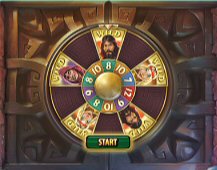 Landing a trio of Bonus Scatters in the base game awards a spin on the Bonus Wheel. The wheel has an inner and outer layer. The inner layer depicts numbers, ranging from 7-12, which translate to the number of free spins to be played. The outer wheel has character symbols. If the wheel stops on any character, that symbol becomes wild for the duration of free spins.
If 2+ bonus scatters appear during free spins, the player is granted another spin on the bonus wheel. They're guaranteed a number of extra free spins, and could also win an extra wild symbol.
Overall, Hidden Valley Slot has low to medium variance and an RTP of 96.47%. Those who have experience playing the original version will have no trouble observing the superior graphical enhancements brought on by Quickspin's latest upgrade. The company will continue to focus on delivering more re-releases of HTML5 online slots for mobile and desktop.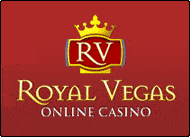 Royal Vegas Canada has been our editor's #1 pick for three consecutive years ! Great compatibility of course (iphones, mobiles and tablets) but also an exciting range of games and promotions. Excellent support teams and quick cashouts… What else to ask for ?
(Remember to gamble responsibly)