21 Aug
Apple deleting Illegal Online Gambling Apps from China Store
Apple removes mobile gambling apps for iOS from China App Store.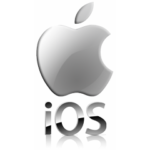 What comes to mind when you hear the word "Apple"? Chances are, it's not the fruit. In today's society, the name Apple is synonymous with technology. Apple, Inc. is the creator of the first popular personal computers, the Apple I and Apple II, and is now most famous for its introduction of iPhone and iPad mobile devices.
Anyone who owns one of these is equally familiar with the Apple iTunes Store; the number one destination for downloading well over a million iOS apps. Just recently, Apple came under fire from Chinese regulators for failing to halt the distribution of illegal online gambling apps in its Chinese-facing app store.
China's media has been ablaze with criticism of the company. Local news reports accuse the American tech giant of doing far too little to filter out prohibited content from the Chinese market. In July, state broadcaster CCTV reported that Apple is permitting the distribution of illegal gambling applications under the guise of official lottery apps.
Apple Removes 25,000+ Mobile Gambling Apps from China Store
According to yesterday's update in The Wall Street Journal, Apple has responded swiftly and appropriately to the allegations. The company identified and deleted more than 25,000 illegal online gambling apps from its China app store.
"Gambling apps are illegal and not allowed on the App Store in China," reads a statement from Apple on Monday. "We have already removed many apps and developers for trying to distribute illegal gambling apps on our App Store, and we are vigilant in our efforts to find these and stop them from being on the App Store."
China is Apple's most important market outside the US. Keeping up with regulatory guidelines and staying in the good graces of local media is vital for the global tech giant. Data from the Ministry of Industry and Information Technology confirms that Apple's Chinese app store currently offers approximately 1.8 million apps, which would put the removal of 25,000 apps at about 1.4% of total availability.
Chinese CCTV Not Completely Satisfied with Apple's Actions
The latest reports from CCTV argue that, while Apple's gambling apps may no longer be present in the app store, they are still active for anyone who previously downloaded them. The state media outlet also berated the iOS app store for failing to thwart fake, positive reviews of such illegal apps, giving users a false perception of what they were getting.
"Apple itself has set up the rules on how to allow apps onto its store, but it didn't follow that, resulting in the proliferation of bogus lottery apps and gambling apps," reports CCTV.
The Chinese market currently accounts for about one-fifth of Apple's overall revenue. The company must take more extreme measures to prevent illegal mobile gambling apps for iOS from appearing on their Chinese-facing app store. If the company isn't careful in its handling of this situation, it could have disastrous results for their business relations with state regulators.
To make matters more suspenseful, iPhone's production assembly is based in China. Trade tensions between the US and China are already at an all-time high. Being a Chinese export product, Apple could potentially become subject to high export tariffs.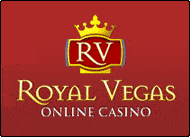 Royal Vegas Canada has been our editor's #1 pick for three consecutive years ! Great compatibility of course (iphones, mobiles and tablets) but also an exciting range of games and promotions. Excellent support teams and quick cashouts… What else to ask for ?
(Remember to gamble responsibly)