23 Aug
Land-Based and Online Casino Gaming Co-Existing in Canada
Rise of online casinos in Canada not hurting land-based ops.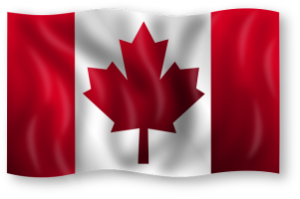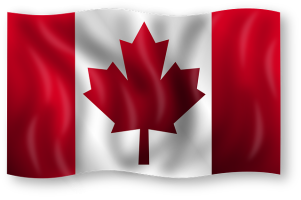 Gambling has always been one of the world's most lucrative industries. In all jurisdictions where legal, land-based gambling exists, governments have been raking in the profits left and right. This munificent funnel of revenue has helped nations to secure funds for major community-based projects, like education, healthcare and programs that benefit youth and senior citizens.
In the last decade, however, there's been a major shift in how people gamble. Land-based operators must now compete with online casino gaming websites, especially here in Canada, where iGaming regulations are so translucent.
Rise of Online Casinos in Canada
Internet gambling has been around since the late 1990s. It wasn't until around 2010, however, that the online casino industry really took off. At this point, high-tech security measures were better capable of protecting internet consumers. People began to trust eCommerce more than ever before, and the impact on iGaming was phenomenal.
Instead of traveling potentially long distances to play the casino games so many Canadians enjoy, they were able to play them securely from home. The same games, the same odds, the same level of entertainment, all with the simple click of a mouse—Why not?
A few years later, mobile gambling became all the rage. By 2015, online casinos and their software developers were optimizing their services for all browsers and operating systems, including smartphones and tablets. Suddenly, the games were even easier to access, anytime, from virtually anywhere.
Throughout all this, there was a clear vein of fear throughout the bricks-and-mortar casino industry that internet gambling would slowly but surely cannibalize the land-based market. How could casinos compete with something so convenient, so cost effect, so readily accessible?
Land-Based and Online Casino Gaming Co-Exist
In 2012, land-based casino revenue began to falter across Canada. Quarterly reports for many operators showed revenue declining by as much as 10%. But more recently, it seems that the land-based industry has resurfaced in a big way.
In 2016, Loto-Quebec saw revenue rise 5.3% across its casinos and other gaming establishments. The Ontario Lottery and Gaming Corp (OLG) is paying municipalities higher revenue shares than ever before. Niagara Falls, ON, has generated $124.7 million since its first casinos opened in 1996. The city raked in $7.4 million of that in the most recent Q1 2018 reports.
Gateway Casinos and Entertainment is thoroughly confident in Canada's the land-based gambling market. The company recently acquired a trio of casinos and six slots operation in Quebec, including the historic Western Fair District.
What once seemed to be the inevitable demise of bricks-and-mortar casinos has evolved into a perfectly tranquil co-existence of live and online gambling operations. Both are thriving by maintaining a foothold on popularity all across the nation. Each offers a unique experience that the other cannot mimic.
Playing online casinos in Canada affords the ultimate convenience; instant access, anytime, anywhere, to virtually any game you can imagine. The games at land-based casinos present a more interactive and socially stimulating experience that is unparalleled. Plus, they come with luxury hotels, fine dining and an extensive array of entertainment options that simply cannot be experienced on a desktop or mobile device.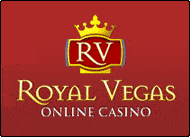 Royal Vegas Canada has been our editor's #1 pick for three consecutive years ! Great compatibility of course (iphones, mobiles and tablets) but also an exciting range of games and promotions. Excellent support teams and quick cashouts… What else to ask for ?
(Remember to gamble responsibly)