27 Aug
Brief History and Demise of 7 Reel Slots
The Mysterious rise and fall of 7 reel online slots games.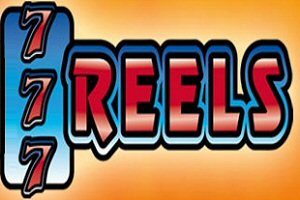 It was about ten years ago when slots fans all over the world were dazzled by the introduction of a brand new type of casino game. Classic 3 reel slots were getting old, 5 reel video slots already offered everything imaginable. Then came 7 reel slots; a variant some so-called experts thought would change the face of slot machines forever.
That clearly wasn't the case. Today, we'll take a quick step back in time to explore the brief history and demise of 7 reel video slots, and why these games failed to grasp the attention of online gambling enthusiasts.
Mysterious Rise and Fall of 7 Reel Online Slots Games
In the late 2000's, a famous online slots development company by the name of Vegas Technology (now WGS Technology) introduced the first 7-reel slot machine. It was called Lucky 7's. Operators touted the new title as:
"Seven reels, seven paylines, seven times the fun!"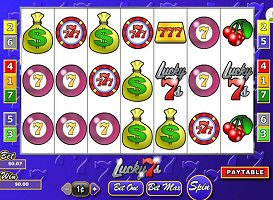 Not quite… This game failed miserably right from the start. Players flocked to the new concept in droves, but left just as quickly when they realized there were—as operator's mentioned—only 7 paylines. Not only that, it had no wilds, no scatters, no bonus features whatsoever. It also carried a below-average RTP of just 93.13%.
Back to the drawing board they went. And this time, other software engineers got in on what was sure to become a huge hit, if done properly. Over the next few months, WGS and other brands served up new 7 reel slots with more versatile themes and a lot more paylines.
Fresh Adaptation of a Rotten Concept
Once again, players came in droves to try the new games. And once more, their enthusiasm fizzled out like the flame of a sodden candle. This time, despite marginally higher RTPs and myriad paylines, players simply couldn't adjust to the size of the reel set. It was too much to look at and understand all at once.
Although antiquated, classic 3 reels are still beloved for their simplicity. If you can play tic taco toe, you can instantly recognize a winning combination. 5 reel video slots—by far the most popular slot machines of all time—make it easy enough for players to distinguish a win. But when the number of reels increases, it throws in so many variables that our brains just can't comprehend what's happening.
It's the same reason so many slots developers use the same old playing card symbols to represent a game's low-playing icons. It's not that they aren't creative enough to come up with symbols more representative of a game's theme. It's that players instantly understand them.
No one has to spend time memorizing a slot's paytable to know what pays low and high. The 10, J, Q, K or A, or a card suit of heart, diamond, club or spade, is always going to be on the low-end spectrum. Any other symbol that matches the game's motif is a high-paying symbol.
The fact is, slots fans love these machines for their simplicity. Simple symbols on a simple to read set of reels offers a more entertaining experience. These players don't want to think. They want to be entertained. Throwing 7 reel online slots games onto the menu just didn't fit the typical slots-lover profile.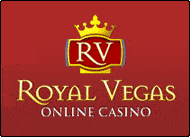 Royal Vegas Canada has been our editor's #1 pick for three consecutive years ! Great compatibility of course (iphones, mobiles and tablets) but also an exciting range of games and promotions. Excellent support teams and quick cashouts… What else to ask for ?
(Remember to gamble responsibly)