31 Aug
Are Cryptocurrencies Safe? NASAA's Sweeping ICO Investigation
NASAA's "Operation Cryptosweep" investigates cryptocurrency ICOs.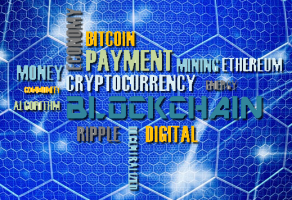 For the last few years, cryptocurrencies have been all the rage. Bitcoin, created in 2009, saw its value skyrocket in 2013, jumping from $30 to over $700 in value. It created a blockchain craze with a snowball effect so frenetic that hundreds of new cryptocurrencies are appearing, with many creators hoping to get rich off an "initial coin offering" (ICO).
The resounding question throughout it all has been this: Are cryptocurrencies safe?
As many of you know, the investment business is a tricky one, to say the least. Investing in a genuine product, digital or physical, comes with no guarantees. To make matters worse, there will always be a few duplicitous businesses out there looking to make a quick buck before disappearing into the great blue yonder. The North American Securities Administrators Association (NASAA) is looking to weed them out.
NASAA Investigating Cryptocurrency ICOs
The NASSA is a century-old investment protection organization made up of 67 state, provincial and territorial securities regulators across the US, Canada, District of Columbia, Puerto Rico, and the US Virgin Islands. Since 1919, the international non-profit group has been an advocate of investor protection and education, lobbying for enhanced safety regulations with local and federal governments.
In May 2018, the NASAA launched a comprehensive investigation called "Operation Cryptosweep". The NASAA is putting new cryptocurrency companies under the microscope to determine whether their ICOs and backers are legitimate, or just another potential scam waiting to unravel.
This week, the organization published an update of Operation Cryptosweep, and the results are a bit frightening. To date, more than 200 active investigations into cryptocurrencies and cryptocurrency-related products are underway. They've already resulted in 46 enforcement actions, 44 of which included cease and desist orders. Some of them are suspected of blatant securities fraud. The most common violations revolve around failure to properly register a product before offering it to investors.
NASAA President and Alabama Securities Commission Director Joseph P. Borg commented:
"State and provincial securities regulators are committing significant regulatory resources to protect investors from financial harm involving fraudulent ICOs and cryptocurrency-related investment products and also are raising awareness among industry participants of their regulatory responsibilities."
Are Cryptocurrencies Safe?
There's no straight answer to that question. Being a decentralized, digital exchange, the safety of cryptocurrencies revolves largely around regulatory authorization and compliance. Major suppliers like Bitcoin, Ethereum and Litecoin are well established and trusted. But with so many new brands appearing, the NASAA's investigation comes as a welcome benediction for investors.
Borg offered this warning to anyone considering investing in cryptocurrency ICOs.
"Be cautious when dealing with promoters who claim their ICO offering is exempt from securities registration but do not ask about your income, net worth or level of investing sophistication. Do your homework and contact your state or provincial securities regulator with any concerns before parting with your hard-earned money – afterwards may be too late."
He goes on to explain that "not every ICO or cryptocurrency-related investment is a fraud," encouraging individuals and businesses to seek the advice of legal counsel before assuming securities regulations don't apply to them. "A strong culture of compliance should be in place before, not after, these products are marketed to investors," said Borg.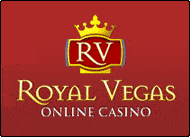 Royal Vegas Canada has been our editor's #1 pick for three consecutive years ! Great compatibility of course (iphones, mobiles and tablets) but also an exciting range of games and promotions. Excellent support teams and quick cashouts… What else to ask for ?
(Remember to gamble responsibly)