4 Sep
Windows Phone: Life is Better Without Gambling Apps
Windows Phone Gambling: We don't need no stinking apps!
Over the years, owners of iOS and Android mobile devices have become accustomed to downloading apps for everything. When the new Windows Phones came along a few years ago, countless people made the switch. There are plenty of apps for these smartphones, too, but if you were hoping to gamble at online casinos, chances are you've had a very hard time finding casino apps for Windows Phone.
It's not that they don't exist. The problem is that Windows isn't considered one of the "major" mobile operating systems. Online casinos cater to iOS and Android like they're the only ones that matter. But here's the good news. Because Windows Phones are built on a Windows operating system, you don't need to download anything.
Windows Phone Gambling
When you own a Windows Phone, you can do almost anything in-browser that an app can do. The truth is, the same convenience is afforded to iOS and Android users; most of them just don't know it. And it's all thanks to a modern marvel known as HTML5.
When the first smartphones were released about a decade ago, they were awesome little machines with an exciting touch-screen interface. Unfortunately, they weren't compatible with most of the things we do online. That's why they created apps in the first place. But that meant they had to create an app for everything! And they did…
The online gambling community was accelerating at break-neck pace, and that meant software developers had to go back and recreate all of their hard work in a mobile-compliant format. It was a painstaking process. I remember when Microgaming was hailed as the top mobile platform because it had a whopping 19 mobile-compatible games. That was considered impressive back then.
Then came the new programming language called HTML5, and it changed everything. HTML5 is able to deliver rich multimedia content without use of the old slow-loading Flash plugin. Now, instead of reprogramming every game with Flash coding to load in-browser, and developing a version for Android, and another for iOS, HTML5 allows engineers to build new games, and refurbish old ones, in a single language that works on everything, with no download required.
Life is Better Without Gambling Apps
Having personally been through the mobile casino app era, I can assure you, life is better without apps. All you need is an online casino account. You can login from your Windows PC, Windows smartphone, Windows tablet. They all work the same, and all offer the exact same variety of games.
If you feel you need an app icon on your phone for quick access, no problem. Simply add a shortcut to the online casino's website. You can tap that just as quickly as any app, enter your login details, and play all the games you want.
All your devices don't have to be powered by Windows, either. You could have a Mac computer, a Windows Phone, and an Apple iPad. The process is the same. Go to the website, login, play to your heart's content.
It is for this reason that Windows Phone gambling apps aren't advertised. So long as your device is running Windows 8 or higher, it will work; although Windows 10 is recommended for best performance.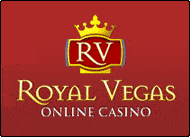 Royal Vegas Canada has been our editor's #1 pick for three consecutive years ! Great compatibility of course (iphones, mobiles and tablets) but also an exciting range of games and promotions. Excellent support teams and quick cashouts… What else to ask for ?
(Remember to gamble responsibly)