8 Sep
The Village People are coming to Microgaming Online Casinos
Microgaming to produce The Village People Online Slot.


Microgaming has long been considered a pioneer of the online casino industry. With roots dating back to 1994, the company developed the first online casino, the first online slots machine, the first mobile slots games… you get the idea. Now, instead of building something brand new, the development crew is taking a step back in time to reinvent a part of history.
Announced on Thursday via press release, Microgaming has inked a contract to develop a new branded online slots game. Their latest partner is ITV Studios Global Entertainment, a multi-nationally-based company that just happens to own the merchandising rights to one of the most iconic musical groups of all time, Village People.
Village People Online Slot is Coming!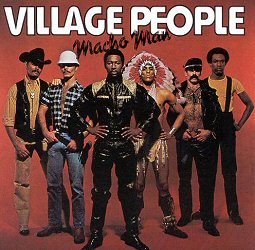 If you're as excited about this as I am, you (and I both) are showing your age. Village People is a late-1970s disco group that soon became a pop culture icon. Known for their eccentric attire—each band member would dress in a different costume, so to speak; a cowboy, policeman, indian, leather-bound biker, construction worker, etc.—their biggest hits are still recognized by music lovers of all ages.
Microgaming will be incorporating several of those billboard classics into the upcoming Village People Slot. Timeless tracks like YMCA, Go West, and Macho Man have already been confirmed. Their most iconic characters, Biker (Glen Hughes), Cowboy (Randy Jones), and Construction Worker (David Hodo), will also appear in the nostalgic new slot machine.
The Village People Slot is destined for release sometime next year. Like the rest of the company's award-winning portfolio of brand-licensed slots games, it will be available exclusively at Microgaming online casinos.
Bringing the Kings of Disco to Online Casinos
With head offices in London, New York, Paris, Hong Kong, Germany, Australia and beyond, ITV Studios is one of the world's largest entertainment distribution, licensing and merchandising brands. The company could not be more thrilled about their new partnership with the world's leading digital games developer, Microgaming.
"A brand as iconic as Village People is sure to lend a great deal of fun and nostalgia to the themed online slot game, and who better to bring that to life than the company that developed the first true online casino," said ITVS GE spokesman Steve Green.
For its part, Microgaming is equally enthused about the chance to transform another universally-renowned musical group onto the reels of its desktop and mobile slot machines. "Village People is an iconic brand that has created an impact on pop culture with songs that have remained popular with mainstream audiences since the 70s and 80s," said Microgaming COO Andrew Clucas.
"Microgaming is proud to announce the development of a new game which will feature the band's greatest hits and members for the first time in online slot form, adding a new dimension to our extensive portfolio of branded content," he said.
Those who still groove on the disco dance floor are sure to appreciate the new Village People Online Slots when it comes to reel-spinning life in 2019. Its collaborators are already predicting it will trigger an all new, worldwide disco revolution!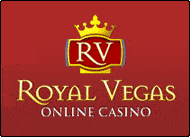 Royal Vegas Canada has been our editor's #1 pick for three consecutive years ! Great compatibility of course (iphones, mobiles and tablets) but also an exciting range of games and promotions. Excellent support teams and quick cashouts… What else to ask for ?
(Remember to gamble responsibly)