25 Sep
Las Vegas Table Games dying while Online Casino Soar
Online blackjack games draw the masses, while Las Vegas casinos continue to struggle with table games.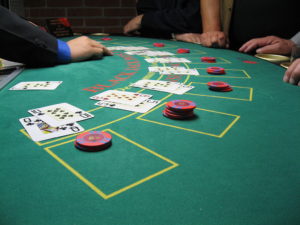 For so many decades, table games were the bread and butter of casinos in Las Vegas and beyond. The 1930s, 40s, 50, 60s, 70s… then came the 80s. According to statistics, the shift happened in 1984. That was the year slot machine revenue outweighed table games for the first time, and the gap between has only grown larger with each passing year.
In 2016, industry executives got together to figure out why table games were struggling so hard to make money. They blamed millennials. They blamed unionization. Spreading employees too thin, hiking the minimum stakes, altering rules to give the casino more of an edge.
They considered every possible angle—hitting the nail on the head with those last few. Yet, they've done nothing tangible to reverse the situation. If they really want to fix the problem, all they have to do is look to the online space, and how well internet blackjack games are thriving, to find the answer.
Land-Based vs. Online Table Games
Let's take a brief look at the major differences between online and land-based table games. First there's the obvious one. The games are much more accessible online, available to any adult with internet access and a computer or mobile device. Anytime, from anywhere, players can get in a quick session, or spend their leisure hours at the tables. Granted, the experience is far communal, but convenience clearly wins out.
This is the "obvious" reason all those experts decided to go with. That left them at a loss. There's nothing we can do, so let's do nothing. But the reason so many players choose online tables games is not just the convenience. It's not the accessibility. Whether they're 21 or 41, or 61, they're clearly smarter than casinos give them credit for. What they really want—what we want—is a good game, with good odds, that isn't going to break our banks.
In Las Vegas, most of the table games start with minimums of $25. If I have an extra $200 to play with, I can't afford to play blackjack or roulette at $25 a pop. One bad run and I'm out on 8 plays. Gambling isn't just about winning. It's about entertainment. How much entertainment can you get out of 8, or even 20 blackjack hands, or roulette spins? The stakes alone make slot machines look a lot more appealing to casual gamblers.
Let's not forget that Vegas casinos altered the rules of their games, too. There was a time when every table paid 3-2 for a natural blackjack. When the games became less profitable for casinos, they changed the payout to 6-5, making them less profitable for players, too. At 3-2, a $10 bet wins $15. At 6-5, the same bet only pays $12. That shift brought the house edge from 0.41% up to 1.8%. Why casinos thought this wouldn't drive more players away, I honestly don't know.
Online Blackjack Games Have Best Odds, Stakes
Play blackjack online and you'll find the stakes are still at a minimum $1—sometimes even less. Rules are available in a wide range of variants, including the traditional single and double-deck games with 3-2 blackjack pays. The same games that once attracted the masses to Vegas casino oh-so-long ago can still be played online.
Casinos seem to have forgotten that players need to be entertained. A lower house edge means more entertainment, which will bring players back to the tables. But all they can think of these days is money. How can they win more money, faster, without driving away customers? The truth is, they can't. They want to have their cake and eat it too. It doesn't work that way. If you want more customers, give them what they want.
I can appreciate the ambiance and camaraderie of a live game as much as anyone. But when bankroll longevity, good odds and entertainment value matters, online blackjack games are the only worthy option.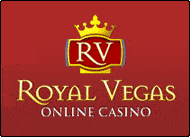 Royal Vegas Canada has been our editor's #1 pick for three consecutive years ! Great compatibility of course (iphones, mobiles and tablets) but also an exciting range of games and promotions. Excellent support teams and quick cashouts… What else to ask for ?
(Remember to gamble responsibly)