4 Oct
Casino Table Games find the Holy Grail at G2E Las Vegas
Holy Grail Technology's new Intelligent Table Management system to eliminate stealing casino chips.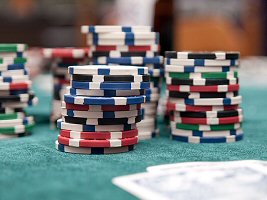 Who do you think the highest paid employees of land-based casinos are (aside from the big-wig executives, of course)? I'd be willing to bet members of the security team are very high on the list. It's their job to protect the casino, and the mountain of cash they generate each day. Their role is surely important enough to warrant a high salary.
Aided by millions of dollars in high-tech security equipment, they do a very thorough job of keeping cheaters off the gaming floor. Yet still, there are players who manage to cheat at casino table games. It's a lot more difficult these days to successfully swipe a $100 chip from beneath a $25 chip when your blackjack hand is weak—or slip an extra chip on the stack when it's strong—but it does still happen. Most players are caught, some are not.
For years, casinos have sought greater security measures to keep track of the games and chips. Electronic tables have been more effective, but most players prefer the live dealer experience. If reports coming out of Las Vegas this week are correct, casinos may have finally found their 'Holy Grail'.
Holy Grail Intelligent Table Management
For the last eight years, a company called Holy Grail Technologies has been quietly working to deliver the perfect solution in casino table games security. They call it Intelligent Table Management (ITM). It combines the use of RFID (radio-frequency identification) technologies with smart RFID chips and current video surveillance equipment to give casinos the highest level of security.
"Although there have been many technological advances into calculating factors such as hands per hour, win-to-loose [sic] ratio, table volume, house edge, and player's performance statistics; the technology has fallen short…until now," comments Holy Grail's Chief Technology Officer, Josh Hoyt. "The Holy Grail finally brings a way to solve this historic challenge in an accurate and reliable way that offers endless applications to the casino industry."
No More Stealing Casino Chips
The new technology is already in use at two casinos in California. With an impressive presentation and proven track record at their disposal, Holy Grail is prepared to introduce their ITM technology at the upcoming Global Gaming Expo (G2E) in Las Vegas next week.
The company is employing the RFID technology of FEIG Electronics. Their lead hardware architect, Forrest Seitz, says "FEIG's long-range HF RFID readers were the only solution powerful and fast (enough) to accurately and securely track chips without slowing down the speed of play". By utilizing this superior technology, Holy Grail's systems are able to track casino chips at speeds of more than 300 chips per second.
According to a press release announcing the G2E debut, the ITM system creates an augmented reality environment by seamlessly and intuitively integrating smart chips with the existing overhead surveillance cameras. It provides security with an event-based review process, instantly recording all chip activity on the gaming floor for real time and future response.
The intuitive ITM system will be presented at 2018 G2E Las Vegas, running next week from October 9-11. No doubt, members of casino management will flock to Abbiati Booth #3423 for more information. Abbiati is the company that is supplying the RFID-embedded chips for Holy Grail's ITM protocol.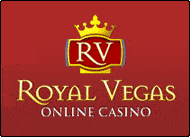 Royal Vegas Canada has been our editor's #1 pick for three consecutive years ! Great compatibility of course (iphones, mobiles and tablets) but also an exciting range of games and promotions. Excellent support teams and quick cashouts… What else to ask for ?
(Remember to gamble responsibly)