11 Oct
Mobile Casino Sites Threatened by Account Spoofers
Cybercrime report says mobile online casino IP spoofing a rising threat.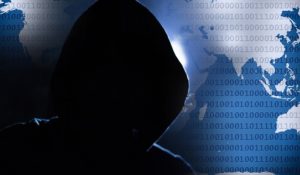 If you visit mobile casino sites from Canada, chances are you're doing it in a perfectly legal manner. There are no local prohibitions against gambling for real money at websites regulated in Canada, or at overseas operations regulated by international jurisdictions. Thus, there's no reason to use duplicitous means, such as IP spoofing, to mask one's identity and/or location.
Unfortunately, in many other areas of the world, online gambling is illegal. And like most prohibitions, not everyone simply accepts the letter of the law. There will always be some who circumvent legality, finding other ways to get access to what they cannot (legally) have.
Mobile Online Casino IP Spoofing a Rising Threat
According to the Q2 2018 cybercrime report by ThreatMetrix, a division of LexisNexis Risk Solutions, there's been an overwhelming rise in the number of IP spoofing incidents at mobile gaming and mobile gambling websites. Covering the three-month period from April-June 2018, their research highlights a 257% increase in mobile IP spoofing year-over-year.
ThreatMetrix attributes the problem largely to the broadening availability of increasingly sophisticated spoofing tools. The most well known type is a virtual private network (VPN); a software program that users can download and run alongside other programs, giving them a false IP address that makes it appear they are logging on from a different location. American online gamblers, for example, can use a VPN to represent a Canadian IP address, thereby granting them access to mobile gambling services that would otherwise be denied.
It's not just players from locations where online gambling is illegal who are using IP spoofing to dupe operators, though.
Online poker collusion is another common infraction. A problem gambler who has signed up for voluntary self-exclusion could spoof their identity and location to gain access to mobile casino sites. In worst case scenarios, IP spoofing can be used for money laundering, or to mimic another player's information to facilitate a malicious account takeover (ATO).
IP Spoofs a Major Threat to Mobile Casinos
Reputable casino operators are at great risk. The strictest regulatory bodies have rigid guidelines in place to prevent things like fraud, money laundering, underage gambling, and accessibility from unauthorized locations. Licensed operators are required to implement rigorous measures to stop such activities, and if they fail to do so, the penalties can be severe.
"Rising cybercrime levels is no small issue for a sector that enjoys a truly global customer base. With more than two billion gamers worldwide, nearly 60 percent of the industry's traffic is cross-border," explains Elli Burns, Fraud and Identity Manager for ThreatMetrix.
"Operators must contend with a rapidly evolving regulatory landscape and stringent new anti-money laundering laws, making the verification of the true location of a transacting gamer a vital component in authenticating identity."
Burns says the best way to deal with this rising threat to the mobile online casino industry is for operators to "incorporate dynamic digital identity intelligence". Such technology will need to piece together an identification puzzle, so to speak; merging elements like a user's device, online identity credentials, and genuine geo-location.
"The key is to be able to effectively differentiate trusted users from fraudsters and understand changes in trusted user behaviour, without adding unnecessary friction," concludes Burns.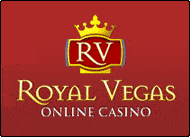 Royal Vegas Canada has been our editor's #1 pick for three consecutive years ! Great compatibility of course (iphones, mobiles and tablets) but also an exciting range of games and promotions. Excellent support teams and quick cashouts… What else to ask for ?
(Remember to gamble responsibly)