19 Oct
Ontario Preps for Record Lotto Max Payouts
Ontario Lotto Max record jackpot climbs to $113 million.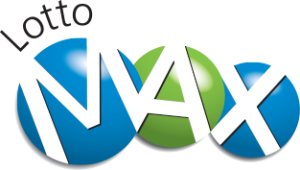 Ontario lottery players are getting awfully excited as the weekend approaches. The Lotto Max has climbed to a record-breaking $113 million, with $60 million set aside for the big winner, and another 53 $1 million prizes to be claimed. Will you be one of 54 potential new millionaires before the night is over?
This is one jackpot you won't want to miss out on. Head to your nearest lottery retailer or grab your smartphone, launch the OLG Lotto app and buy a mobile lottery ticket before 10:30 tonight. Just $1 could become $1,000,000, or the max $60 million prize.
Ontario Lotto Max Record Jackpot

Ontario's Lotto Max is a unique lottery system that ensures more millionaires to be made than any other lottery on the planet. Every time it's won, the jackpot beings to climb once more towards the maximum $60 million payout for a winning ticket. Once that mark is reached, every additional million that builds up becomes part of the MAXMILLIONS prize pool, destined to pay $1 million to a number of winners equal to the number of extra millions in the jackpot.
That means that, before the night is over, Ontario could have 54 more millionaires scrambling to figure out how to spend their new-found fortunes. Or, if no winners emerge, it will continue to grow to new record heights.
Other Unique Features of Ontario MAXMILLIONS Lottery
Spreading the wealth across as many winners as possible is just one reason Ontario's lottery supersedes all others. There are a lot more ways Ontarians benefits from this exceptional lottery game.
Keep Every Dollar – No Tax
Here in Canada, we don't pay taxes on lottery winnings. Every dollar you win is a dollar you keep. Our neighbors to the south aren't nearly so lucky. When Americans win a prize of $5,000 or more, they instantly forfeit 30% of it; 24% to federal tax, and another 6% to their resident state. Ouch!
Long Odds Shorter Than Most
Crossing the border into the US to purchase one of their national Powerball lottery tickets comes with ridiculous odds of 258 million to 1! That makes our Lotto Max odds of 28 million to 1 look a lot more feasible.
More Ways to Play
Getting your hands on a Lotto Max ticket is easier than ever. There are more than 10,000 retail locations all over Ontario. The OLG also provides an online lottery website and supremely convenient OLG Lottery app for ticket purchases from home or on the go. You can get the app on the OLG website, Google Play or Apple iTunes Store.
All In the Provincial Family
Every dollar spent on lottery tickets in Ontario goes right back into the province. Most of it makes up the multi-million prize pool, and the rest goes into community projects, like hospitals, schools and youth sports programs. If you win, awesome! If not, consider it a donation to a fantastic cause.
500+ Millionaires and Counting
Since the Ontario Lotto Max was first introduced in September 2009, it's paid out more than $4.4 billion to winners. That includes 60 multi-million-dollar jackpot prizes, and a whopping 474 $1,000,000 MAXMILLIONS prizes; a total of 534 millionaires made, and counting!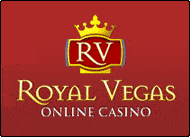 Royal Vegas Canada has been our editor's #1 pick for three consecutive years ! Great compatibility of course (iphones, mobiles and tablets) but also an exciting range of games and promotions. Excellent support teams and quick cashouts… What else to ask for ?
(Remember to gamble responsibly)