29 Oct
Hacker Spells Doom for some Canadian Bitcoin Users?
Bitcoin exchange in Canada hacked; all user account funds lost.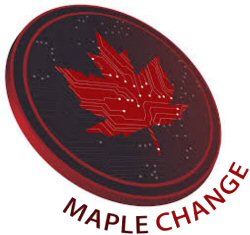 The potential regulation of Bitcoin and other cryptocurrencies has been a hot topic for the last few years. The fact that it's not regulated means it is anonymous, making it a preferable choice from some people who don't want their transactions being observed. However, that also means there's no protection of user funds should the worst happen.
Last week, the worst did happen. According to a report on Yahoo Finance, Canadian Bitcoin users who trusted their funds with a small exchange in Albert lost everything. The company, MapleChange, claims that bug in the system made it vulnerable to hackers, who reportedly stole all the funds in the exchange. In total, 913 Bitcoins, worth approximately $6 million, are gone.
Bitcoin Exchange in Canada Reports Hacker
MapleChange reported early Sunday morning that its exchange had been hacked. A brief explanation was given in a Twitter post on October 28, 2018. It was a vague explanation, at best; one that's left all members of the exchange more than irate, and with nowhere left to turn.
According to the tweet, a "bug" in the system gave "some people" to access to withdrawal every last bit of funds on the exchange. The company reports a "thorough investigation" is underway, and that absolutely no refunds will be available until it's over.

Reading between the lines, it certainly doesn't seem any refunds will be forthcoming, regardless of what the investigation reveals. That is, if there's any investigation to begin with. Truth be told, the sudden cessation of MapleChange has all the makings of a rogue exit scam.
Observant Canadian Bitcoin Users Smell a Rat
There's no hard evidence yet to prove that MapleChange is simply absconding with all of their clients' funds. But there's more than enough of the squishy kind to raise red flags in every direction. It looks and reeks of an exit scam.
First of all, within an hour of tweeting that the exchange had been hacked, and all of the funds were gone, both the website and Twitter page disappeared from existence. There was no reason for this. Providing a place for the Twitter feeds' some 2,000 followers to get updates on the investigation—if there really is one—would have been 100% more appropriate.
Secondly, the MapleChange website, a registrar of GoDaddy, lists its owner as "Flavious P". Any upright business that deals with other people's finances will make every effort to be transparent, including some information about its real owners, and real physical address. Instead, according to WhoIs data, MapleChange says it's in Edmonton, Alberta, with only the number "12" as the street address; no actual street name is available. And the phone number? +1 (555) 555-5555. Hmmm, anyone wanna try calling that? I didn't think so.
The sad part is that MapleChange, despite all these red flags, did manage to lure some people to its services. In fact, over the last three days prior to the "hack", the website had a notable spike in traffic. What better time for a rogue Bitcoin exchange to flip the switch on a premeditated exit scam than immediately after accepting the funds of countless new clients?
Last but not least, the cryptocurrency exchange site chose to absolute best time to post its farewell and disappear into the great blue yonder. On a Sunday, in the wee morning hours, when the vast majority of Canada is sleeping snugly in their beds.
For anyone who was an account-holding member of the Bitcoin exchange in Canada, I wish you the best of luck. Sadly, I don't think you're ever going to hear from MapleChange, or see your investment ever again. Next time—should there ever be a next time—do a little more research into the company and website you're trusting your money with.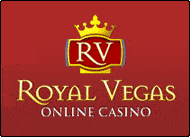 Royal Vegas Canada has been our editor's #1 pick for three consecutive years ! Great compatibility of course (iphones, mobiles and tablets) but also an exciting range of games and promotions. Excellent support teams and quick cashouts… What else to ask for ?
(Remember to gamble responsibly)