2 Nov
Scientific Games secures Don Best Sport Betting Odds Service
Scientific Games completes acquisition of Don Best Sports Odds Canada.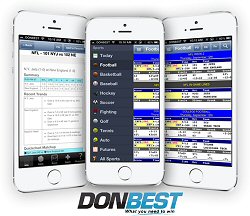 Scientific Games sealed the deal this week on the acquisition of Don Best sports betting odds service. The deal, which was announced three weeks ago following agreeable negotiations between the two firms, officially closed this morning.
The acquisition includes the Nevada-based Don Best Sports Corporation, and Vancouver-based DBS Canada Corporation; collectively "Don Best". The completion of the deal brings Don Best under the wing of Scientific Games' interactive division, SG Digital.
SG Eyes North America with Don Best Sports Odds Canada
The purchase of DBS couldn't have come at a more convenient time for Scientific Games. The company is clearly looking to extend its sports betting services as, one after another, US states are taking advantage of the US Supreme Court's decision to overturn PASPA; the 26-year-old law that prohibited most states from legalizing and regulating sportsbooks.
SG President and CEO Barry Cottle is confident that the DBS acquisition will have a positive and immediate impact on the company's North American surge. "When it comes to sports betting, we've been moving at incredible speed, and the Don Best acquisition will add to our unrivaled B2B one-stop shop sports betting solution, already live in Delaware, New Jersey and Mississippi," said Cottle when he announced the acquisition back in October.

"As the leading global supplier of real-time betting data and pricing for the North American sports market, Don Best will bring their unparalleled proprietary pricing services to Scientific Games. As sports betting rapidly gains popularity in the U.S., we're ready to help our customers capitalize on the new U.S. market while solidifying our long-held leading global position."
Don Best Sport Betting Odds Service
DBS services encompass a wide breadth of North American athletics. Professional sports odds, injuries, team stats, player stats and other data is supplied for NFL, CFL, NBA, WNBA, MLB, NHL and more. The DBS platform is a versatile one, with optimization supporting desktop, mobile and real-time XML data feed.
Following weeks of standard closing formalities, SG sealed the deal this morning, giving the company full control of real-time data and pricing systems via Don Best's OpenBet system. It should be a fantastic addition to the SG's existing sports betting platform, which includes trading, marketing and product management services for their global customer base.
Taking into account the company's solid track record, SG has decided not to make any major shifts in the managerial structure of Don Best. Benjie Cherniak has headed up the firm as President since 2009. Now part of SG Digital, Cherniak's title becomes Managing Director, where he'll continue to oversee the services he's spent the last year building—the sports information platform, live pricing system, automated data distribution and more.
The only real change for Cherniak will be that he's no longer the top of the food chain. Henceforth, he'll be reporting to SG Digital SVP Sportsbook, Keith O'Loughlin. Commenting on the integration of Don Best sports odds and data services, O'Loughlin called it "a true win-win" situation. "Don Best's trading platforms already seamlessly integrate into our OpenBet product suite, so the impact will be instantly beneficial," he said.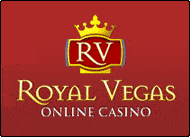 Royal Vegas Canada has been our editor's #1 pick for three consecutive years ! Great compatibility of course (iphones, mobiles and tablets) but also an exciting range of games and promotions. Excellent support teams and quick cashouts… What else to ask for ?
(Remember to gamble responsibly)