12 Nov
Yggdrasil Gaming Spreads its Branches in Q3-18 Report
An "eventful quarter" for Yggdrasil online casino games group.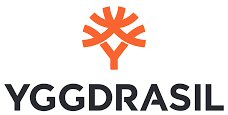 Twenty years ago, the digital casino games industry was a supremely lucrative one. There weren't too many companies doing it back then, so virtually any game to hit the market was a hit. Today, the competition is so fierce, only the most ingenious, cutting edge firms will survive.
When Yggdrasil Gaming first appeared on the scene in 2014—one year after its founding—it was clear that something unique had come along. Despite a very small portfolio of digital slots that included less than a dozen titles that year, the games they were delivering had a special quality about them. They were creative, well thought out, and extremely well rendered. Plus, they were all mobile compliant, catering to a burgeoning side of the industry that has since taken the lead position in iGaming market share.
Q3-18 Yggdrasil Online Casino Games Highlights
In the third quarter of 2018, Yggdrasil continued on the same path of innovation and feature-rich ingenuity. The company's focus to provide what players want most has driven their success from day one, all the way through the latest reporting period.
In the previous three months, Yggdrasil has made a lot of headway. Some of the company's shining moments of Q3 include the launch of three new digital slots titles, Penguin City Slot, Hanzo's Dojo Slot, and—just in time for Halloween—the frightfully fun Wolf Hunters Slot.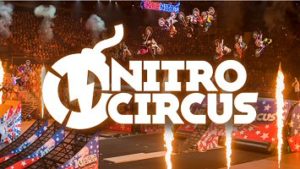 Also in this latest quarter—though not due for release until Q4 (later this week, in fact)—the Maltese company announced its first exclusive branding partnership. Yggdrasil has teamed up with the producers of the wildly popular extreme sports brand, Nitro Circus, to develop an online slot machine of the same name.
For those of you who've been patiently awaiting the launch of the Nitro Circus Online Slot (like myself), the wait is almost over. It's due for release this Wednesday, November 15, 2018.
"Another Eventful Quarter" for Yggdrasil Gaming
New Yggdrasil online casino games weren't the only highlight for shareholders in Q3. The software company secured licenses with 13 new iGaming operators, and is now primed to spread its wings throughout Spain, Taiwan, and the Czech Republic.
Taking a look at facts and figures, Yggdrasil's list of full-time employees (FTEs) increased 60% from 170 to 272 YoY. Player rounds jumped 51% from 1,019 million to 1.534 million. Mobile market share of Yggdrasil's EGW increased from 59% to 65%; nearly two-thirds and climbing.
Fredrik Elmqvist, CEO of Yggdrasil, called the latest three-month reporting period "another eventful quarter" for the company and its shareholders.
"Revenues for the quarter grew by 62% compared to 2017…representing an EBIT margin of 27% while being in a high growth mode. We continued to fully emphasize our expansional focus by making investments for the future, both in the business and into new products," said Elmqvist.
He went on to illuminate other major milestones in Q3-18. The expansion of their partnerships and services in more parts of Asia and Europe; a newly launched local presence in the UK to highlight the new YGS Masters program; a notable acceleration in games production.
"With the first nine months of the year behind us I am excited on the opportunities and challenges ahead," said the CEO.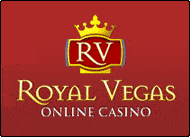 Royal Vegas Canada has been our editor's #1 pick for three consecutive years ! Great compatibility of course (iphones, mobiles and tablets) but also an exciting range of games and promotions. Excellent support teams and quick cashouts… What else to ask for ?
(Remember to gamble responsibly)