4 Dec
Card Counting Rules: Las Vegas vs Atlantic City
Why Las Vegas (and Canadian) casinos ban card counters, and Atlantic City (and live dealer) casinos deter them.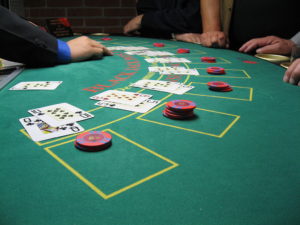 Blackjack card counting was once thought enigmatic. Shrouded in mystery, most believed that one had to be a mathematical savant to even consider using such tactics with any hope of efficiency. Only those who bothered to purchase a blackjack strategy book explaining the process had any real clue what it was about.
Today, blackjack card counters are no longer a rare breed. Virtually anyone can count cards. Look up "how to count cards in blackjack" on Google, and you'll discover thousands of web pages dedicated to teaching this not-so-philosophical skill.
The truth is, anyone with a decent memory and the ability add or subtract a single digit can use the most common High-Low count system. It's how well you can hide it, and how casinos react to it when you don't, that matters. And that all depends on the card counting rules of one jurisdiction to the next.
Las Vegas Casinos Ban Card Counters
You've probably heard that Las Vegas casinos are notorious for banning card counters from their properties. The stories can get pretty grim. Most people believe anyone caught doing it is taken to some shadowy backroom by a group of gruff security cards and not-so-pleasantly instructed to never, ever step foot on their gaming floor again. After being lightened of all their winnings, they're then unceremoniously flung into the streets, bruised and battered.
In decades past, maybe… but that's not what really happens in Las Vegas. If a player is winning more than they're losing, and the casino has good reason to believe they're counting cards, the pit boss will take a trip over to the table. They'll kindly inform the player that, while their patronage is appreciated, they are no longer welcome at the blackjack tables. They can continue playing any other games on offer, but the blackjack tables are now off limits.
Las Vegas casinos are allowed to do this because of a clause in the gambling laws that classifies casinos as "private clubs". A private club is able to deny anyone access to their facility, for any reason they wish. Therefore the casinos have every right to ban card counters.
Atlantic City Casinos Deter Blackjack Card Counters
In New Jersey, the laws don't give casinos the right to ban anyone for any reason. And since card counting is not illegal, there's nothing they can do to stop players from doing it. However, they can enforce perfectly legal countermeasures to deter players from effectively counting cards.
Atlantic City casinos are notorious for using 8-deck shoes and electronic shuffling devices. They have the right to shuffle at any time, too. Although dealer's are generally told to place the cut-card about 50% into the shoe, a pit boss who suspects a player of counting cards will instruct the dealer to place the cut card closer to the front of the shoe. Shuffling early prevents them from gaining an advantage by counting cards.
Blackjack Card Counting in Canada
Canadian provinces have taken the same route as Nevada gaming regulators. Casinos are assigned the courtesies of private clubs, giving them the right to exclude or ban a suspected card counter. It's not illegal, but if caught, they can kick you out or ban you for it.
What About Online Casinos?
Don't bother trying to count cards online. Electronic, RNG-based blackjack games reshuffle the cards after every single hand, no matter how many decks are in use. The internet's live dealer casinos side with Atlantic City's card counting rules, utilizing 8-deck shoes and shuffling at will.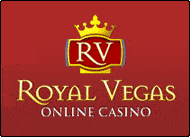 Royal Vegas Canada has been our editor's #1 pick for three consecutive years ! Great compatibility of course (iphones, mobiles and tablets) but also an exciting range of games and promotions. Excellent support teams and quick cashouts… What else to ask for ?
(Remember to gamble responsibly)