6 Dec
iGaming Market driven by Mobile Gambling Adoption
Fast mobile casino growth spurred by young smartphone gamblers.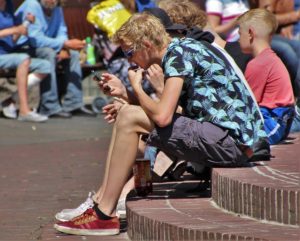 It seems everyone owns a smartphone these days. Well, almost everyone. A recent survery shows that, as of 2018, 95% of adults own a cell phone, and that 77% of them are smartphones. Among today's younger adult generation, specifically those age 18-29, 100% own a cell phone; 94% a smartphone. What this means is that any young person of legal gambling age who wishes to play real money casino games is a likely candidate for mobile gambling.
According to research conducted and published by HTF Marketing Intelligence Consulting, it's that very fact that's become the biggest driver behind the rapid growth rate of mobile casino gaming. Other factors include a broader regulatory spectrum and greater economic stability among customers.
The Allure of Mobile Gambling
Mobile gambling is the act of logging into any type of betting website (casino, poker, bingo, sportsbook, etc.) and placing a wager. It is the virtual form of the physical experience we might have at a land-based casino. The allure of mobile gambling is that we can experience it from anywhere, anytime, by simply pressing the appropriate buttons on our smartphones.
In its press release detailing the new report, HTF describes an online casino as a website "where the players can play games and get chances to win money." Circa 2013 and beyond, casino operators shifted their focus to "mobile gambling applications to gain the maximum market share."
Fast Mobile Casino Growth Market Drivers
The HTF report, entitled Global Mobile Gambling Market Insights by Application, Product Type, Competitive Landscape & Regional Forecast 2025, spans 115 pages. It covers detailed analysis of the industry in its present state, a seven-year forecast into the future, and the corporate strategies likely to get us there. Key regions discussed in the report include parts of Asia, Europe, North America, and South America.
The participation of a younger audience tops the list of primary market drivers that are having the most significant influence on the industry's rapid rate of growth. As mentioned above, statistics show 94% of young adults aged 18-29 own a smartphone (89% of age 30-49). This is a generation of consumers who were raised on the prospect that the internet can provide (almost) any and all resources. The availability of mobile casino games is simply an extension of that accepted mentality.
In most regions, government regulations are making it easier to gamble on a mobile device. The UK has the most comprehensive set of iGaming guidelines in the world, so impressive that multiple jurisdictions across the world are following in their footsteps. In the last few years, only three US states integrated a similar regulatory framework for legal iGaming, and now that the prohibition of sports betting has been lifted, we're seeing a much larger number of states hopping on the internet gambling bandwagon. Canada's legislation is perhaps the most open of all. Provinces can set up their own iGaming markets, but Canadian players can access any local or international mobile casino operators they wish.
Last but not least, the economic status of many major countries is rising. A strong economy means a solid work force, putting more money in the pockets of citizens. Flexible spending capabilities translate to more expenses going toward recreational activities like gambling.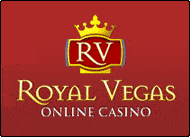 Royal Vegas Canada has been our editor's #1 pick for three consecutive years ! Great compatibility of course (iphones, mobiles and tablets) but also an exciting range of games and promotions. Excellent support teams and quick cashouts… What else to ask for ?
(Remember to gamble responsibly)