17 Dec
Mobile Casino System: It Takes Money to Make Money
What it really takes to win real cash at online casinos.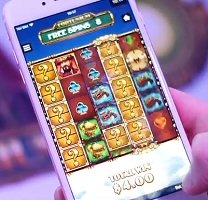 There are literally thousands of online and mobile casinos on the world wide web. For every one of them, there are thousands more online gambling affiliates promoting their services. And 99% of those affiliate websites will tell you that you can win real money gambling online, without spending any cash of your own.
I myself am among the rare 1% that won't tell you that. Not because it's a lie, but because it's not the whole truth. It's a half truth, at best. Yes, it is possible to gamble on promotional credits, without ever making a cash deposit. And yes, it is even possible to win actual money while using those promotional credits. But before you can get a single dollar of those winnings in your hands, you will be required to use your own, real money, to place bets. It's simply unavoidable.
Depositing for Security Purposes – Yours and Theirs
At this point, the other 99% will grudgingly nod and agree with me. They will tell you that yes, you will have to make a deposit, but that it's for your own good. That it's necessary—for security purposes—to verify your identity. And again, I concur. That is also true—but again, it's only half true.
That deposit is required to confirm that you are who you are say you are, and that you qualify to play at the online casino. You have to be old enough to gamble, and reside in a country from which players are accepted. You also cannot be a member of the relevant licensing authority's list of voluntarily self-excluded gamblers. Such requirements are typical of any properly regulated online or mobile casino system. But that's not all. Responsible operators are also mandated to enforce policies that thwart criminal money laundering.
What could that possibly have to do with your perfectly innocent, small-time game play, you ask? Ultimately, just enough to give the casinos the right—nay, the obligation—to make players spend money, to win money. It's one legal restriction that just happens to work out really well in their favor.
According to anti-money laundering (AML) laws, a player cannot make a deposit, then turn around and request a withdraw. All deposits require wagering through that amount of money at least 1x. A $100 deposit, for instance, requires $100 in wagers. Otherwise, the operator will not process a withdrawal on your behalf.
What it Really Takes to Win Real Cash at Online Casinos
It all boils down to one very old adage: "It takes money to win money!"
You can call it misleading advertising all you want, but it's not entirely the operator's fault. They don't advertise that players can 'win free money'. The irresponsible, half-truthing affiliates are the guilty party.
It is the fault of those 99%. The people who will do and say anything they can—so long as there's a shred of truth to it—to get players to click their links. They're the ones spilling these half-truths all over the internet, getting people's hopes up.
You wouldn't expect to walk into a land-based casino with no cash or credit cards in your pocket, and actually win a bunch of money. Why should anyone expect to do this at an online casino?
You can take advantage of no-deposit promotions. You can complete the wagering requirements and keep the cash winnings from these promotions in your account balance. But before you can place a withdrawal, you will need to make a deposit, and place as many wagers with that deposit. Only then can you truly win real cash at online casinos and withdrawal those winnings back to your own bank account.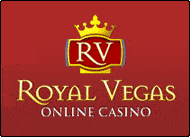 Royal Vegas Canada has been our editor's #1 pick for three consecutive years ! Great compatibility of course (iphones, mobiles and tablets) but also an exciting range of games and promotions. Excellent support teams and quick cashouts… What else to ask for ?
(Remember to gamble responsibly)