27 Dec
Employees of Casino Rama Ontario Destined for Picket Lines?
"Critical" issues and "high expectations" point to probable strike at Casino Rama come 2019.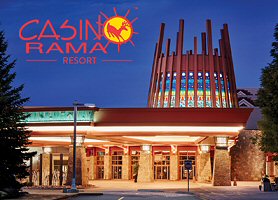 It appears that another strike is in the cards for a Canadian casino come January. This time, it's unionized employees of Casino Rama Ontario who are disgruntled, and if its operator, Gateway Casinos & Entertainment, isn't willing to meet their demands within the next few weeks, they're promising to take to the picket lines.
As usual, it's a matter of money and unfavorable working conditions that are driving employees to the brink. It also may have something to do with numerous successful strikes at other Canadian casinos. If they get wage increases and better benefits, why shouldn't we? It's hard to argue with that mentality, but it's not so simple.
Although the probability of a strike is high, it's not yet certain. Unifor Local 1090 began new contract negotiations on Tuesday, with three meetings scheduled to take place this week. There's always a chance the managerial team will see things their way, avoiding the otherwise inevitable strike. However, the union isn't expecting it to go so smoothly, citing "critical" issues and "high expectations" from employees as the primary catalysts for what's to come.
Cause for Probable Strike at Casino Rama
Corey Dalton is the President of Unifor Local 1090, representing approximately 1,500 cashiers, slot attendants, table games dealers, f&b staff and other employees of Casino Rama Ontario. After exchanging proposals with Gateway Casinos representatives, Dalton knows the bargaining process is going to take some time.
The plan right now is to get all the information on the table. Negotiators will then break for the holidays and reconvene in January. Time is critical here, says Dalton, who's union employees will be eligible for legal strike as of 12:01 a.m. January 24, 2019. And if his claims are accurate, they have every right to demand better working conditions.
"Casino Rama members are, on average, the lowest compensated workers in the industry in the province," says Dalton. Compared to other casino workers in Ontario, he says employees of Rama receive "the lowest wages, weakest benefit package and weakest pension package."
Unifor blames the problem on its short life-span with the casino's workers. Employees voted to unionize in 2015, and received their first contract through Local 1090 in 2016.
"We're very far behind and we have pretty high expectations on what we believe we require to get us on to an even playing ground with other casinos in the province," admits Dalton. Wages and packages aren't the only items on the table, though. He notes turnaround times between shifts and alterations to employee scheduling must be addressed, as well.
"These issues are no different than at other casinos," he says. "Certainly, the casino industry is challenging; we work while other people play."
The potential strike at Casino Rama Ontario couldn't come at a worse time for Gateway Casinos & Entertainment, either. The company has a lot of time- and resource-consuming projects on its plate right now. They're in the process of renovating Gateway Casinos Innisfil (formerly OLG Slots at Georgian Downs), building a new casino at Woodbine Racetrack in Toronto, and are finalizing plans to develop another casino in Wasaga Beach. Neither a strike, nor extensive negotiations with the union, work to Gateway's benefit.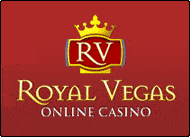 Royal Vegas Canada has been our editor's #1 pick for three consecutive years ! Great compatibility of course (iphones, mobiles and tablets) but also an exciting range of games and promotions. Excellent support teams and quick cashouts… What else to ask for ?
(Remember to gamble responsibly)