1 Jan
Why Forbes Names OnePlus 6 the Smartphone of 2018
Forbes Fascination: What is the OnePlus 6 mobile phone?
It's official. The 'Smartphone of 2018', according to Forbes Magazine's consumer tech guru, Ewan Spence, is the OnePlus 6! Congratulations to its creators at… um. Wait a second. Who makes OnePlus?
Oddly enough, that was the reaction of the vast majority of Forbes readers who caught today's techie headline. OnePlus isn't exactly a globally recognized brand name. So, today, we're going to take a closer look at this smartphone, what's beneath the hood, and why it's Forbes prolific pick as the best smartphone of 2018.
What is the OnePlus 6 Mobile Phone?
To answer the first question, OnePlus isn't made by any companies you're familiar with. It's not the latest creation of Apple, Samsung, HTC, LG, Blackberry, Motorola, Nexus, etc. The OnePlus is made by OnePlus. They are their own company.
The OnePlus 6 is an Android smartphone that was unveiled n May 16, 2018, and released for sale a week later. The launch wasn't an enormously successful event, though it did grab the attention of niche buyers who enjoyed the previous OnePlus 5. It didn't help that, in the first week, OnePlus was faced with a system bug that caused the device to drop calls when switching to/from speakerphone. That little glitch was quickly shored up with a system update. Otherwise, its technical specs are incredibly appealing—especially when comparing technology versus price points.
The OnePlus 6 launched with Android 8.1 installed, utilizing the OxygenOS interface. In September, users were able to upgrade to OxygenOS 9.0, derived from the latest Android Pie operating system.
It comes equipped with the Qaulcomm Snapdragon 845, delivering 30% faster processing speed and 10% less power consumption than previous models. Its engine is powered by optional 6 or 8 GB RAM and 64 to 256 GB internal storage, which also translates to pure speed for users. Even the camera was developed with speed in mind, featuring a 16 + 20 MP dual camera.
This hidden gem has a 6.28" display with 1080p Full-HD+ Optic AMOLED / DCI-P3 and an aspect ratio of 19:9. If you're not up on all the lingo, that essentially means it has a huge screen with crystal, 3D quality clear graphics (i.e. It's a real beauty!)
As for security, the OnePlus 6 features fingerprint technology on the rear case. Spence—like most of us—prefers fingerprint technology on the front of the screen, like this phone's bigger brother, the OnePlus 6T, offers. However, being equipped with facial recognition, the fingerprint panel is all but obsolete anyway. And besides, the OnePlus 6 still offers a 3.5mm headphone jack. Boo-ya!
And the cherry on top – the reason the OnePlus 6 mobile phone truly is the best smartphone of 2018 – it's got the smartest price point on the market! This gem of a phone compares in quality and performance to the top name-brand phones in the world; particularly the iPhone X, the Samsung S9, the Google Pixel 3. But you'll pay a fraction of the cost for it.
Comparatively speaking, the OnePlus 6 will cost you two-thirds the price of a Samsung S9; half the price of a Google Pixel 3; and near one-third the cost of an iPhone X. Until January 20, 2019, you can snag this bad-boy direct from OnePlus.com with a $100 discount, starting at $429. Shop around the net, and you can find them for about $450 and up.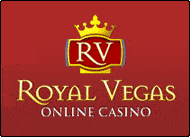 Royal Vegas Canada has been our editor's #1 pick for three consecutive years ! Great compatibility of course (iphones, mobiles and tablets) but also an exciting range of games and promotions. Excellent support teams and quick cashouts… What else to ask for ?
(Remember to gamble responsibly)