3 Jan
Best Online Casino Apps for iPhone 2019
Gamer Tested, Apple Approved: Top iOS Casino Apps 2019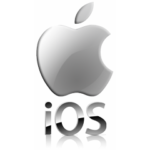 The new year is upon us, and modern technology is shaping the world like never before. So many markets have made the transition from the physical to digital space; some partially, others entirely.
The gambling industry, among the largest, most lucrative businesses on the planet, has a phenomenal wingspan across the cybernetic realm. At the same time, Apple is among the largest, most recognized brands in the mobile space. Makers of the phenomenally successful iPhone and iPad product lines, Apple has an immense customer base—many of which just happen to be contributors to the global gambling economy.
In the modern age, visits to Las Vegas, Macau, and Monte Carlo are mere embellishments of an age-old form of entertainment. These locations are becoming novelties for the affluent with more free time than responsibilities. Online and mobile gambling deliver the same gaming experience with the modern convenience of playing from anywhere, any time.
The designers of gambling software operate in a highly competitive market, and are keen on what today's gamers find attractive in a product; iOS compatibility being high on that list. Apple devices are incontrovertibly popular. According to statistics, the company sold more than 217 million iPhones in 2018 alone; on par with sales from the previous three years, and consequently accounting for nearly 1 billion iPhone sales since 2015. As such, gambling software companies work diligently to produce online casino apps for iPhone. Likewise, Apple works to accommodate players of iPhone casino apps by providing strict, but reasonable, terms of service where real money gambling applications are concerned.
Apple Approved iOS Casino Apps 2019
The verbose terms of Apple's official developer guidelines detail the acceptable practices for real money gambling applications. The context regarding gambling apps is found under Section 5: Legal, Paragraph 3: Gaming, Gambling and Lotteries.
Apple refers to such applications as being "tricky to manage", as they "tend to be one of the most regulated offerings on the App Store." Developers are advised to, "Only include this functionality if you've fully vetted your legal obligations everywhere you make your app available and are prepared for extra time during the review process."
Section 5.3.4 goes on to explain extenuating rules for iOS casino applications:
Apps that offer real money gaming (e.g. sports betting, poker, casino games, horse racing) or lotteries must have necessary licensing and permissions in the locations where the App is used, must be geo-restricted to those locations, and must be free on the App Store…
Geo-restriction is something Apple handles on its end, as well. Different versions of the App Store are available in different regions of the world. Those who live in a location where it's illegal will not find any online casino apps for iPhone in the store.
With HTML 5, Who Needs Apps?
It's worth noting that users can gamble on their iPhone without downloading any iOS casino apps. 2019 marks the fifth anniversary of the most unique software programming language to date, known as HTML 5. Since its initial release, this nifty web-coding scripture has taken the iGaming industry by storm, providing 100% compatibility with all browsers, on all computers, mobile phones, and tablets, regardless of operating system.
While some players prefer to get their gaming through one-tap applications, it's no longer necessary to do so. Every major online casino is now built with HTML 5 at its core, delivering a seamless iGaming experience within every iOS user's mobile browser.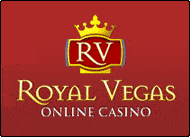 Royal Vegas Canada has been our editor's #1 pick for three consecutive years ! Great compatibility of course (iphones, mobiles and tablets) but also an exciting range of games and promotions. Excellent support teams and quick cashouts… What else to ask for ?