9 Jan
Are genuine Skill Based Slot Machines here?
It doesn't take skill to win slot machines… unless it happens to be one of these new skill slots games.
A few years ago, talk of casino skill games was rampant, especially in the United States, where casinos feared gambling revenue would falter if they couldn't attract millennials to the gaming floor. What better way to do that than provide them with skilled based slot machines that somehow mimicked the PC and console gaming genres they grew up on.
A few games appeared, and a few states profited, as a niche market was born. But these games featured things like racing, object matching, and first-person shooting scenarios. Some younger gamers were intrigued, but they failed to attract the older generation, who still enjoys spinning the reels of classic slot machines.
For decades, it's been a universally known fact that it doesn't take skill to win slot machines. Their outcomes are based on luck, combined with a predetermined theoretical return to player (RTP) that ensures a positive expectation for the house (casino), making them nothing more than ideological games of chance. Now, we're beginning to see what appears to be genuine skill based slot machines.
New Skill Slots Games Really Skill-Based?
In certain US states like Virginia, where slot machines and other 'games of chance' are expressly illegal, we're seeing a new breed of skill-based slots. They look like slot machines. They pay wins like slot machines. But according to their creators, they lack the necessary element of chance to be defined as "illegal" slot machines.
Take for example Pirate Island Nudge, a visually classic 3-reel slot machine developed by New York-based coin-op games manufacturer, Gracie Technologies. The game consists of a traditional 3×3 reel grid with pirate-themed symbols and a single pay line across the central row. All it takes to win is to line up three alike symbols on that line, and the prize is yours.
But Gracie Technologies says it's not that simple; that mere chance will never deliver a payout. In fact, a player who simply inserts credits and spins the reels will never win, because these machines will never line up a complete winning combination of their own accord. At best, they will spin near-wins, wherein two symbols are in the right location, and a third is just a single spot off.
It's the the player's job to "nudge" that reel up or down into the winning position, thereby awarding the corresponding payout. To ensure the player utilizes skill, they are given just a few seconds to nudge the proper reel in the correct direction—if a near-win exists.
The makers of the machine say this effectively alters the game's classification from a game of chance, to a game of skill.
Manufacturers Promoting the Illusion of Skill?
Is the skill factor dominant in these machines, or nothing more than an illusion? You won't find any mention of this on the manufacturer's website (believe me, I've looked!), but these new skill slots games operate just like any other slot machine in terms of RTP. Gaming operators that install these so-called skill based slot machines won't lose money, because the games are still designed to take in more than they give out.
Traditional slots use a random number generator (RNG) and RTP combined to deliver a specified payout percentage over time. Winning combinations line up just enough to meet the RTP. The only difference in these new games is that the machine will line-up near-wins, instead of complete wins. It's the player's job to recognize this and collect a win when possible.
The only thing working to a skilled player's advantage would be the off chance that the majority of players are not skilled at all. Think about it. If most players fail to nudge the right reel in the right direction when a near-win lines up, the game is going to have a hard time meeting its programmed RTP. But the game must meet that RTP over time. Therefore, more near-win situations will appear when a game is behind in payouts.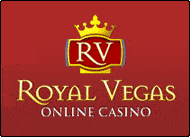 Royal Vegas Canada has been our editor's #1 pick for three consecutive years ! Great compatibility of course (iphones, mobiles and tablets) but also an exciting range of games and promotions. Excellent support teams and quick cashouts… What else to ask for ?
(Remember to gamble responsibly)