17 Jan
7 Tips for Winning at Bingo
How to win money at live and mobile bingo games.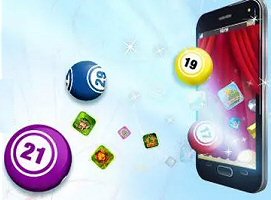 There are very few guarantees in life, and none at all among the entertainment mecca that is the gambling industry. Well, that's not exactly true. The one guarantee in gambling is that the house will always win in the end. That goes for winning at bingo, too.
"How?", you ask, knowing full well that bingo is a player-vs-player game, much like poker (minus the skill factor).
Simple… because the bingo 'house' collects a small portion of all bingo ticket sales. If every bingo card is $1, and the house keeps 5%, that means they pocket $0.05 per card sold. That adds up really quick over a long session of games, especially for online and mobile bingo operators that host games 24/7/365.
How to Win Money at Bingo More Often
Aside from deliberate and calculated cheating, there are no guarantees that you, or any specific player, will win at bingo. Sure, if you play long enough, you're bound to win eventually, but how much might you lose in the process? Fortunately, there are some things you can do to increase your odds and frequency of winning.
#1 Improve Your Focus
Playing bingo with a lot of cards on the table—as so many avid fans do—can be a trial in expedient daubing. Lose focus, and you're more likely to miss a number that's called, or accidentally pass over a called number on your card. There are lots of free mobile apps that will help you improve focus and concentration.
#2 Sit Close to the Caller
In a live bingo game, try to arrive early and get a seat as close to the caller as possible. Not only will you be able to hear the called numbers easier, you may gain a speed advantage over your opponents. If there's only one prize per game, being first to shout 'Bingo!' is imperative, and any slight advantage can help.
#3 Buy More Bingo Cards
This may not be the best option for your bankroll, but increasing your opportunities to win will definitely increase your odds of winning more frequently. Which brings us to…
#4 Look for Discount Pricing & Packages
Before you buy any cards, see what promotions they might be running. Many bingo halls will offer package deals, like buy-3-get-1 free, or buy 2 packs of 4, get 1 pack free. Maybe seniors or military personnel get a discount on certain nights. If you qualify for a discount, or can purchase tickets with a bulk promo, take advantage of it.
#5 Play Online / Mobile Bingo Games
While live bingo halls do tend to offer special promotions, you'll find many more at online bingo sites. New players can get a welcome package with a no-deposit bonus to play for free, and will get an additional bonus with every deposit made thereafter. Add to that penny games, B1G1F games, and auto-daubing features that eliminate the need for concentration, and it's a win-win.
#6 Choose your Internet Bingo Site Wisely
Not every online bingo website is a good choice. Some are more respectable, better regulated, and have more reliable track records for customer satisfaction. Once you've narrowed it down to the good ones, compare things like deposit methods, sign-up bonuses and reload deposit offers. Choosing the best bingo site for your needs can make a huge difference.
#7 Enjoy the Experience
I've said this more times than I can possibly count. All forms of gambling should be seen as entertainment, not as a project in which you try to figure out how to win money. As I said above, the house always wins in the end. So long as you're having a good time, and playing within your budget, the entertainment value should be enough satisfaction when you aren't fortunate enough to win at live or mobile bingo games.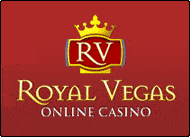 Royal Vegas Canada has been our editor's #1 pick for three consecutive years ! Great compatibility of course (iphones, mobiles and tablets) but also an exciting range of games and promotions. Excellent support teams and quick cashouts… What else to ask for ?
(Remember to gamble responsibly)