25 Jan
App Store to Reject Site-Mirroring Mobile Betting Apps
Mobile casino apps that are "repackaged websites" face Apple Store exclusion.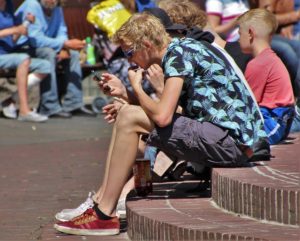 Do you find yourself downloading the applications of websites you visit often? Odds are, you have a social media app on your phone or tablet. These devices aren't like desktop computers and laptops. You don't launch a mobile browser and go to facebook.com, or twitter.com. There's an app for that. Likewise, there are apps for our favorite news sources, streaming media websites, shopping portals, etc.
For the first time in history, Apple may be considering whether we really need so many apps. It's actually looking to downsize the app store by eliminating unnecessary apps that don't serve a better purpose than their website editions. That includes mobile betting apps that mimic their internet domains.
New Apple Policies Threaten Mobile Casino Apps

In a recent update to its app distribution policy, Apple amended the guidelines with section 4.2 Minimum Functionality. It falls within the Design segment of the policy, right between 'Copycats' and 'Spam', so you know it's serious.
The Minimum Functionality clause requires an app to: "include features, content, and UI that elevate it beyond a repackaged website."
If an app is nothing more than a mirror of the original website, offering the exact same functionality, then Apple sees no point in its existence.
"If your app is not particularly useful, unique, or "app-like," it doesn't belong on the App Store…"
To be clear, Apple isn't targeting the multi-billion dollar online gambling industry with this new policy. All industries are susceptible to app rejection under the new guidelines.
According to sources, Apple is enforcing the policy with vigor, rejecting new applications that offer nothing more than a 'wrapped website', as well as updates to existing apps that provide little or no native functionality.
Mobile Betting App Developers Anticipate Wave Clients Requesting Remodels
UK tech giant mkodo is a major developer of mobile betting apps for a multitude of clients all over the world, including Canada's own BCLC and Atlantic Lottery Corp. According to mkodo co-founder and Managing Director Stuart Godfree, website wrapping has been a common practice for years. Thus, Apple's new approach to app approval and rejection could be a major obstacle for the iGaming industry; not one to be "underestimated", either.
"Apple is now ensuring that all apps offer something different to a web experience which will really affect both new and existing apps across our sector," says Godfree.
"Rejections can be hugely costly both in terms of resubmission work and time to market, not to mention loss of revenues," he explains. However, such expenses "can easily be avoided if an app is native and developed and optimised to respect the Apple Guidelines."
Odds are, mkodo will be signing on a lot more clients come February as the company peddles its wares at ICE Totally Gaming in London. Interested iGaming firms can visit the mkodo booth to make sure their mobile casino apps fit Apple's new bill of approval, and discuss options for fixing the problem if they don't.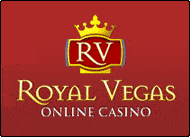 Royal Vegas Canada has been our editor's #1 pick for three consecutive years ! Great compatibility of course (iphones, mobiles and tablets) but also an exciting range of games and promotions. Excellent support teams and quick cashouts… What else to ask for ?
(Remember to gamble responsibly)