31 Jan
Evolution of Console and Mobile Gaming Demographics
PC, console and mobile video games aren't just for kids anymore.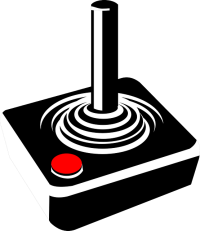 When I was a kid, I grew up playing video games. Not the types of games we have today, mind you. I'm talking about the later days of the Atari system, and the birth of a new generation of consoles; systems like Nintendo, Sega, and PlayStation. At that time, games were built primarily to target younger audiences. Men were also a prime target for gaming companies; particularly the unwed variety.
Now, a modern progression of technology has blown the door wide open for software companies to reach a much larger audience. Men and women, young and old, now make up the vast console and mobile gaming demographics.
PC, Console and Mobile Video Games For All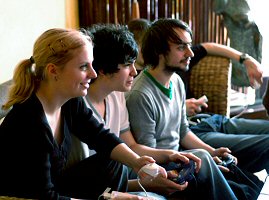 Where once the young male was the most likely to sit in front of a screen for hours, smashing away on the buttons of a controller, now, it's anyone's game. In 2019, adults make up more than 50% of the gaming world in terms of age range.
This shouldn't come as too much of a surprise, since the adult gamers of today are the same adolescent gamers of ten and twenty years ago—the ones who never quite 'grew out of it'. More surprising to some, however, is the switch in dominant genders. Women also now make up more than 50% of all gamers.
How could this be? Why the sudden demographic flip of the switch? That, my friends, can be attributed to two dominant aspects of modern gaming.
First, the majority of all gaming now takes place on mobile devices; especially smartphones. Almost every adult owns a smartphone, ensuring that they have access to tens of thousands of gaming apps, playable any time, and from anywhere. Among them are more and more games that offer women a preferred quick-fix form of entertainment; something console and PCs games traditionally lack. Mobile gaming has become so widely popular among adults that it finally outranks PC and console gaming in revenue generation.
Second is the rise of mobile casino gambling. Internet-based gambling is the second largest eCommerce industry in the world, behind another adult industry I won't bother naming. Online gambling is a US$50 billion industry, and that's just the amount players lose each year in wagers at online and mobile casinos. The actual amounts being wagered are immeasurable, but based on the average return of casino games, it has to be well over $500bn.
These games are, of course, not available to minors. And again, the majority of them (slot machines) appeal to women more so than men. Mobile casinos also provide an unparalleled level of convenience that no land-based gambling establishment can match. Thus, more and more women, and adults in general, are constantly being draw to participate in mobile gaming.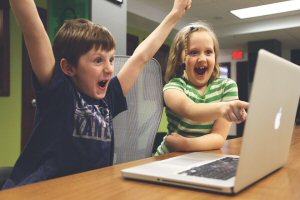 That's not to say that gamers under 18 no longer play a significant role in the growth and modernization of the PC, console and mobile video games industry. In fact, where such games were once accused of virtually rotting the brains of children all across the globe, it's now believed that playing video games has multiple developmental advantages. Teachers regularly extol the benefits of utilizing educational video games to promote coordination, motor skills, reading skills, math skills, and more.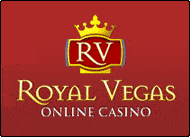 Royal Vegas Canada has been our editor's #1 pick for three consecutive years ! Great compatibility of course (iphones, mobiles and tablets) but also an exciting range of games and promotions. Excellent support teams and quick cashouts… What else to ask for ?
(Remember to gamble responsibly)