14 Feb
Now Entering the Ring, FUGASO and Groove Gaming
FUGASO crushes ICE 2019 debut with trio of funny online slots now on Groove Gaming casinos.
Have you tried FUGASO? Now, it's not some new-age cuisine or the latest fad diet. It isn't a new mass multi-player online video game that will keep teenagers holed away in their rooms for the next few weeks. FUGASO is among the newest developers of digital gambling software, specializing in online slot machines with a flare for humor.

What's with the name? Good question, with an equally good answer. FUGASO isn't just one of those catchy 5-6 letter words someone came up with hoping it would stick, like Yahoo, Bodog, or Google. It's actually an acronym for the company's full name, Future Gaming Solutions.
Surely we can all agree FUGASO is a lot more fun to say. Where you put the emphasis changes a lot… I like to take on a serious oriental mixed-martial-arts film accent and call them "fue-guh-SO!" But I have a feeling it's really pronounced "fue-GAH-soe".
FUGASO Crushes ICE with Funny Online Slots
From February 5-7, everyone who is anyone in the online global gambling business was at the Excel London for the world's most exclusive iGaming expo, ICE Totally Gaming. It's where the big-wigs schmooze and start-ups go to become recognized. It's also where FUGASO finally made its big splash.
The company name may be new to us, but they've actually been creating comical online slot machines for a while now. FUGASO debuted a trio of new games at ICE 2019, bringing their portfolio to a grand total of 60 digital slots and table games. Built in HTML5 for all-inclusive compatibility, 35 of those titles make up the brand's impressive jackpot series games, all of which offer a 3-tier networked jackpot.
FUGASO's Claim to Fame – Trump It!

After teaming up with Groove Gaming, a catalyst for smaller development labs to get their games onto the market, FUGASO launched the following titles at last week's ICE exhibition:
Trump It Deluxe: A satirical slot that pairs the audacious leader of the 'free world' with a host of other (more mentally stable) politicians from around the globe.
Stoned Joker: A classic 5-reel fruit machine with a wild joker that just so happens to be puffing away on one of Canada's new legal pastimes, a freshly rolled doobie.
Super Hamster: Another quirky themed slot featuring an adorable hamster ostensibly obsessed with the progression of computer technology and anti-virus protection.
The one thing each of these games clearly has in common is their slap-stick nature. FUGASO's choice to focus primarily on funny online slots is a good one, for two reasons. First of all, they're clearly good at it! I can only imagine the hilarious escapades that go on in their work environment. Secondly, it's a niche market in high demand. Everyone loves a good laugh, and that's exactly what FUGASO online slot machines are delivering—fun, comedic entertainment with a chance to win some cash.
The Trump It series has become their claim to fame already. Trump It Deluxe is the sequel to their original Trump It Slot, and is joined by the similar political satire themes of Trump It Blackjack and Trump It Single Deck Blackjack.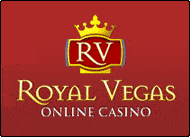 Royal Vegas Canada has been our editor's #1 pick for three consecutive years ! Great compatibility of course (iphones, mobiles and tablets) but also an exciting range of games and promotions. Excellent support teams and quick cashouts… What else to ask for ?
(Remember to gamble responsibly)