18 Feb
Live Deal or No Deal Casino Game by Evolution
Evolution Gaming stole the show at ICE 2019 with the debut of Deal or No Deal Live casino game.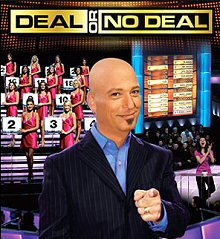 Since the dawn of television, game shows have enthralled audiences all over the world. Very few have captivated the masses the way Deal or No Deal has. It's the game everyone wants to play, sure they have the keen, sixth-sense ability to make the right decisions and become an instant millionaire—or at least win a life-changing amount of money.
Now, thanks to Evolution Gaming, everyone will have that chance. Earlier this month at ICE Totally Gaming 2019 in London, the company debuted a throng of their latest digital creations; 10 in all. Among them was their headline act, an officially licensed and branded Live Deal or No Deal casino game.
Deal or No Deal Live Casino Game
Evolution is giving fans of the hit TV game show their first chance to play along for real. Of course, there's an app to play along as the game show airs on NBC, but in this new version, you can actually win cash. Of course, you'll also have to place risky wagers to get in on the action.
It starts out with a qualification game featuring three segments of a wheel. If the player spins the inner, middle and outer segments to reveal gold in all three portions, they will qualify to play the Live Dealer or No Deal casino game.
At this point, the player is taken to a virtual green room, akin to being backstage before their appearance on the live show. This time, players can continue betting their original wager to increase the value of the most lucrative suitcase by spinning a prize wheel. Every spin is a winner, guaranteed to be worth more than the amount wagered. At the center of the wheel is a ticking clock that starts at around two and a half minutes.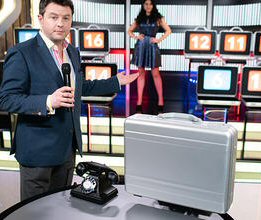 Once the clock expires, the real, live version of the game begins. Your chosen suitcase is on the table, with 15 others situated around the stage. Four rounds of openings take place. First, three cases open before the banker calls to give an initial offer. You will have about 15 seconds to decide – deal or no deal? Take the 'Deal' and the banker's offer is yours. Press 'No Deal' and another series of cases open, followed by a second offer.
There are at most four offers from the banker. Decline them all, and the amount of cash in your chosen suitcase is awarded. It truly does mimic the real game, but with a faster pace for maximum heart-pounding excitement!
History of Deal or No Deal Online Casino Games
It's no surprise the Deal or No Deal name has gotten such high output in the iGaming realm. The television game show was been ranked among the hottest prime time TV slots for years, broadcasting in 55 countries. Its popularity rose so quickly, the title was reinvented as a game for every video game console and computer and mobile operating system in use. It was even converted to a scratch-off lottery ticket sold throughout many jurisdictions in North America.
This is not the first time Deal or No Deal has been offered as an interactive online gambling game, either. Gamesys came out with the first Deal or No Deal Online Slot in late 2005. Playtech followed with the launch of Deal or No Deal: The Banker's Riches, in 2013. Blueprint Gaming has issued a three-part series of Deal of No Deal Slots in the last few years. Red Tiger Gaming took a more unique route, building a Deal or No Deal Blackjack game, in which player's can swap their hand for the banker's offer. And that's just the more famous ones to arrive since the game show first aired on NBC.
It's worth noting that the original Gamesys version coincided directly with the launch of the television series, both debuting on December 19, 2005. Evolution Gaming's launch of the new Deal or No Deal Live casino game isn't quite so well targeted, but it does loosely coincide with the revival of the show, which saw Howie Mandel return to the stage in December 2018.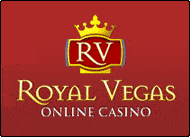 Royal Vegas Canada has been our editor's #1 pick for three consecutive years ! Great compatibility of course (iphones, mobiles and tablets) but also an exciting range of games and promotions. Excellent support teams and quick cashouts… What else to ask for ?
(Remember to gamble responsibly)