26 Feb
The Truth about Feature-Rich Bonus Slots
Are plentiful bonus features in mobile slot machines a boon or bane?
If you're reading this, I'm going to assume you enjoy spinning the reels of slot machines now and again. With that in mind, I'll ask this question – What kind of slots player are you?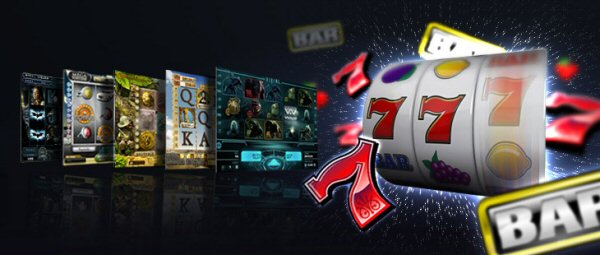 Do you like the penny machines? The progressive jackpot games? Classic 3 reels or 5-reel video slots? There are so many types out there, and as much as the casino's want their players to think that they all have odds of winning, they don't.
Today, I'd like to focus primarily on feature-rich bonus slots. You know the ones. They have rolling reels or re-spins, pick'em bonus games, free spins, etc. They draw players in by offering a plethora of fun and interesting ways to win credits. But are they really all they're cracked up to be?
Bonus Features in Mobile Slot Machines
In some ways, these types of online slots are no different than most other types; all except progressive jackpot slots, which tend to have far lower payout percentages. The payout percentage is the return to player (RTP), or the amount of money paid out, compared to what a machine takes in (over a very long period of time, of course).
Most of today's online and mobile slots carry an RTP of 96-97%. Whether it's got 3 reels, 5 reels, or more; a few paylines or thousands of 'ways to win'; the RTPs are still on par with this average. In that way, yes, the games are the same. And that's what most people will tell you – they are the same, because they pay the same. But again, that's over a very long period of time.
The great thing about features is that, when they trigger, players have a much higher chance of winning a remarkable amount of coins. That's the good news.
They are almost always low-volatility games. This means that, in the base game, you may hit a lot of wins, but they are worth very little; much less than the amount you spent to spin the reels. If you're paying $0.50 per spin, and a combination awards $0.10, the resplendent lights and sounds may go off, but you've actually lost $0.40. This is the majority of what your "winning" spins beget.
Don't be fooled by these 'losses disguised as wins'. Slots with an abundance of features generally require the player to activate those features to win anything truly worthy of setting off the machine's bells and whistles.
Feature-Rich Bonus Slots a Boon or Bane?
The fact is, the more features a game has, the more luck you'll require to win money on them. You'll need luck to trigger the features, and trigger them often. Otherwise, you're slowly leaking money into the game. It will eat away at your bankroll faster than a school of starving piranhas, and if you're not careful, you won't even know it's happening until the credits run dry.
On the positive side though, these games are considered the most entertaining. Gambling is not a hobby that should be undertaken for any other reason besides entertainment. If you're playing with the intent or expectation of winning, you're already displaying the first warning signs of what the anti-gambling crusaders call "at-risk behavior".
In the end, the answer is up to each individual player. It's up to you to decide whether abundant bonus features in mobile slot machines are a boon or bane. If you can enjoy the frequent less-than-profitable wins and excitement of striking a more lucrative feature, be my guest. But please do so as an informed and responsible player who understands the nature of these games.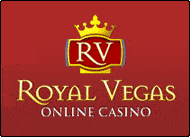 Royal Vegas Canada has been our editor's #1 pick for three consecutive years ! Great compatibility of course (iphones, mobiles and tablets) but also an exciting range of games and promotions. Excellent support teams and quick cashouts… What else to ask for ?
(Remember to gamble responsibly)