28 Feb
7 Ways to Win at Mobile Video Poker
Online video poker strategy to help you win more often.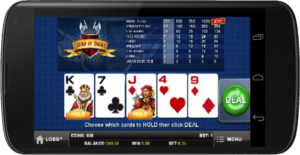 The majority of casino gambling amusements don't give players too many chances—if any—to increase their win rate. Slot machines, roulette, baccarat, craps – games like these are based solely upon chance. You can make smart wagers to increase your odds, but once the game is set in motion, you're powerless to effect it.
Video poker games, much like blackjack, are different. Players have some measure of control over their own fate as the game progresses. You decide which cards to hold, and which to discard. Making the best decisions can put you in much better position to win at video poker. In fact, choosing the right game, with the right pay table, can push you closer to a 100% RTP than any online blackjack variant known to man.
We'll talk about this and more as we evaluate…
7 Online Video Poker Strategy Tips
There's only so much you can do to increase your odds of winning video poker. There is no game in existence (at least, not anymore) that provides a 100% or higher RTP. The best you'll achieve is 99.92%, but it's hard to complain with those odds! Here's a list of things you can do to help.
#1 Know the games inside and out
If you've ever played 5 Card Draw, you already have a good idea of what you're getting into. However, the rules from game to game can vary. Some state the rules in their name, like Jacks or Better versus Tens or Better. Others do not. Know the game you intend to play, and what it takes to win it, before you insert any money.

#2 Learn to read a pay table.
The pay table on a video poker machine tells you what hand ranks (card combinations) are worthy of a prize, and exactly what the prize is for each. This will help you determine which hands are worth going for when presented with multiple hand ranks to hold/discard for.
#3 Bet max coins on multiplier games
All video poker games allow you to insert 1, 2 or 3 coins; sometimes as high as 4 or 5 coins. Look carefully at the payout for the best possible hand; usually a Royal Flush. What does it pay for 1 coin, compared to max coins? If a max coin payout is a direct multiple of a 1-coin payout, it doesn't matter how many coins you bet. If the multiplier is higher, you must bet max coins to get the highest RTP.
For example, a specific hand might pay 100x for 1 coin, 200x for 2 coins, and 400x for 3 coins. 400 is higher than the direct multiple of 300, therefore betting max coins is a must.
#4 Avoid 'Wild' and 'Bonus' games
If a game has the word Wild or Bonus or something else players would ideally find attractive in its name, it's probably got a lower RTP, even with perfect video poker strategy applied. For instance, Microgaming's Deuces Wild, Joker Poker and Double Double Bonus video poker games have perfect-strategy RTPs of 96.77%, 98.10% and 98.98% respectively, while the brand's mildly named Jacks or Better and All Aces video poker games payout 99.54% and 99.92%.
#5 Walk before you run
Practice the games before you play for real money. This is one of the great wonders of playing mobile video poker. You can choose whether to play for free or real money. How many land-based casinos do you know that offer that?
#6 Use a video poker strategy app
I could just tell you to learn perfect strategy, but everyone has to start somewhere. Utilizing a video poker strategy app is the best way. It will teach you how to play a perfect game as you go.
#7 Just Play Microgaming's All Aces Video Poker…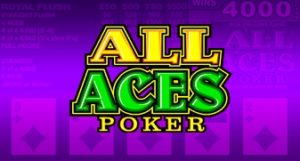 If you've been paying attention so far, this last mobile video poker strategy should come as no surprise. As I've stated, Microgaming's All Aces video poker game has the highest RTP of all, coming in at 99.92% with max coins bet. Why play anything else?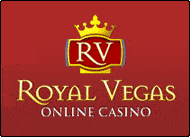 Royal Vegas Canada has been our editor's #1 pick for three consecutive years ! Great compatibility of course (iphones, mobiles and tablets) but also an exciting range of games and promotions. Excellent support teams and quick cashouts… What else to ask for ?
(Remember to gamble responsibly)