6 Mar
You Can't Judge a Live Casino by its Cover
The Live Dealer Casino Criterion: How to grade video, audio and other important features of live table games.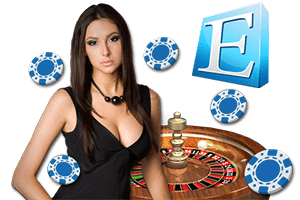 Live casino games were the demand of every online casino player at the turn of the century. "We want to gamble online, but we want to feel like we're in a real casino!", they cried. And so it was done…
Live casinos became a dramatic video production. They were designed to immerse players in an environment, so much so that the players feel they are actually in that environment. At least, that's was the vision. Some live studios have succeeded where others have miserably failed.
The difference between the two can be subtle as a fine crème brûlée, or as blatant as a pink elephant with a gastrointestinal disorder. Think of it like watching a movie. If quality stage lighting, video resolution and quality sound production are missing, the story isn't believable. And if it's not believable, it's just not as enjoyable. And considering the superior quality of modern technology, it takes a lot to convince the masses these days.
How to Grade a Live Dealer Casino
The golden rule here is, "what you see and hear is what you get". Assuming your choice of a live casino has everything to do with the enjoyment and entertainment value of the experience – as it should, since live gambling affords no opportunity to gain a player's edge – you'll want as many senses piqued as possible. Being live streams of casino games, the key components here are the same as any movie production – video, audio, background scenery, and authenticity of characters.
Video Quality is a Must!
In gambling, you must be able to clearly decipher what you're looking at. The numbers on the cards and casino chips must be unmistakable. In making the video quality as fine as possible, live casinos are catering to the first noted sensory of their players – sight. The resolution must be perfectly sharp whether displayed on a superfluous 32″ desktop monitor, or a bargain-basement 4.5″ mobile screen. Therefore, this is an area where operators absolutely cannot skimp!
Communication, Ambiance or White Noise?
I've taken a lot of live casino software for trial runs, and I've come across all three of these audio qualities. Some are crystal clear, wherein the players can hear every word from the dealer. It's a real plus when the voice emitted actually matches up with the movement of the dealer's lips! Other live studios seem to have forgotten all about the audio concept, giving us mere elevator music to listen to while gaming. Then there are the worst ones, where an attempt at audio was made, but so cheaply that white noise (or the parental voice of a Peanuts character) is all you get.
Appealing to the Visual Senses
Video resolution is only half of the aesthetic puzzle. Studios take all sorts of routes when designing their backgrounds. Some design no background at all, giving away the obvious fact that they're filming from the owner's finished basement. Others utilize a green screen to project their players to any picturesque location in the world – atop the empire State Building in NYC, if they wish. Those that spare no expense are decked out like a genuine casino, laying gaudy carpets among ornately curved stairways that don't really lead anywhere, but man do they look nice!
Dealers Acting the Part
This is the trickiest part, because dealers must be trained professionals. No, not professional actors, but professional dealers! On top of their unwavering ability to dole out the perfect array of cards – tossing cardboard, as the old pros call it – they must also convince players that they are right there in front of them. If you get that feeling while playing, they're doing a bang-up job! Imagine how hard it really is to smile into a camera lens while a big reflective umbrella glares back at you? Oh, did I just ruin the live dealer casino facade for you? Whoops!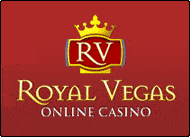 Royal Vegas Canada has been our editor's #1 pick for three consecutive years ! Great compatibility of course (iphones, mobiles and tablets) but also an exciting range of games and promotions. Excellent support teams and quick cashouts… What else to ask for ?
(Remember to gamble responsibly)