8 Mar
BC Canada Invests in Inspired Virtual Betting Platform
BC Invests in virtual sports betting to curb appetite for legalization.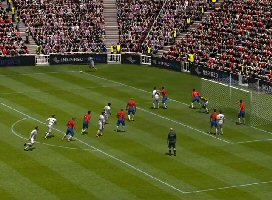 "Virtual" is a word we use a lot more in today's modern, high-tech society than ever before. We have virtual reality programs that mimic real life experiences. We have virtual money (cryptocurrency) that pays for real products and services. And we have virtual sports that utilize CGI to parallel the action of genuine athletes on a track, field, court, etc.
The gambling industry has always been among the world's first pioneers to test and invest in new technology, especially when they think there's a possibility of turning it into the next best way to place a wager. That's how virtual sporting games came about in the first place. And now, while US states are taking turns legalizing sports betting, above the 49th parallel, there's a countless number of Canadians who are growing more and more restless over the fact that they are legally bound to betting in parlay fashion.
The gaming authority of British Columbia is well aware of this. They know that their sports enthusiasts are turning to offshore online sportsbooks to place single-event bets. They know that million s of dollars are leaking out of the country and into these internationally regulated websites, simply because they are able to offer a legal and in-demand product that they cannot lawfully provide. So instead of just lobbying the provincial and federal governments of Canada to fix the problem, then waiting months, if not years, for a decision, they decided to do the next best thing…
BC Invests in Virtual Sports Betting
The British Columbia Lottery Corp (BCLC) has been the leader in Canada's online gambling market from day one. BC was the first to launch a provincially regulated iGaming website in 2004. It took Quebec 6 years to follow their lead. BC is the only province to offer a full gambit of online gambling, with an RNG casino, live casino, poker, bingo, sports, lottery, instant, pools and keno. No other province even offers poker yet – except for Manitoba, and only because it shares BC's PlayNow platform.
As such, it's no surprise that BCLC is the first to invest in virtual sports wagering, projected for installment in mid-2019. Not only does this provide BC and Manitoba residents with yet another avenue of gambling entertainment, it solves BCLC's existing problem of not being able to provide single-event sports betting to players.
What Is Virtual Sports?
These days, when we think of"virtual" games, we tend to think of "virtual reality" (VR). That's not what this is, so don't get too excited. It's not an arcade-style video game, either. Bettors are not participating in the games as they would on a gaming PC or console. Virtual sports are realistic representations of the same sports we watch on TV or from the stands, except that they are built with exceptional CGI animation, and the outcomes are determined by a random number generator (RNG).
Take, for example, a virtual tennis game. Both players have stats, just like a real match. Those stats will have bearing on the probability of a game. Just like real life, however, variance plays a part. Just because one athlete runs faster, hits harder, or has more recorded wins, doesn't mean the other athlete won't win. Like real sports, underdogs can win.
BC Inks Deal with Inspired
BCLC chose an award-winning UK company Inspired Gaming to fill its virtual sports menu later this year. Inspired is the creator of several famous virtual gaming titles, including The Virtual Grand National, Rush Football, and their flagship title, Mike Tyson Virtual Boxing, featuring the great Iron Mike himself.
Just coming off the heels of another successful awards ceremony, having been named Virtual Supplier of the Year at ICE 2019 in February, Inspired VP of Interactive, Claire Osbourne, says the company is "delighted to be working with [BCLC] to introduce our award-winning, differentiated content to the Canadian market."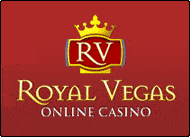 Royal Vegas Canada has been our editor's #1 pick for three consecutive years ! Great compatibility of course (iphones, mobiles and tablets) but also an exciting range of games and promotions. Excellent support teams and quick cashouts… What else to ask for ?
(Remember to gamble responsibly)