16 Apr
eCOGRA: The First and Final Word in Online Casino Safety
What is eCOGRA and why are Microgaming online casinos safer for it?

I've heard a lot of opinions about Microgaming casinos over the years. Some respect them for utilizing the world's oldest and most recognizable casino software platform. Some spurn them for the same reason; thinking them too antiquated to be cool or trendy. Others feel that their slot machines don't offer high enough RTPs to be worth a second glance. These are all reasonable opinions, but far from the most common.
The most resounding sentiment towards Microgaming, in my commodious experience, has nothing to do with age or game variety. It's no trivial matter. In fact, it may be their most honorable quality. It is that the name Microgaming aligns with unwavering online casino safety and security.
This inclination is not exactly one of Microgaming's own creation. It is born of the company's long-standing association with another company far less familiar; an organization born of the need to secure an industry that was, prior to its arrival, inexorably untrustworthy. That company is known as eCGORA.
What is eCOGRA?

The acronym "eCOGRA" stands for eCommerce Online Gaming Regulation and Assurance. It is an organization that was set-up in London, England in 2003 as a self-regulatory body to oversee the online gambling industry. Its purpose was not just to make iGaming safer, but to promote transparency; to create a business that players could trust, not on the word of another, but from direct observation.
That year, eCOGRA formed the very first online gambling regulatory body. Membership was optional, but compliance was not. Any operator that chose to associate with eCOGRA voluntarily underwent strict payment solution and software audits.
Operators didn't just volunteer for audits. They had to pay eCOGRA to perform these services. Every month, another audit. Every month, the results published on the operator's website for all the world to view and judge. The benefit was, however, that any operator passing these tests would get to display the eCOGRA Safe & Fair logo. And that logo has become the signature of a safe, secure and trustworthy online casino.
Its presence denotes the following assurances:
Games are fair
The operator functions honestly and behaves responsibly
Players are protected and monetary deposits are safe
Are Microgaming Online Casinos Safer?
Absolutely! Microgaming is an exceptional supplier of online gambling software. Like any other games publisher, Microgaming licenses its portfolio of online and mobile gaming content to internet casino operators. However, unlike so many of its competitors, Microgaming mandates within its licensing contract that each operator be regulated by eCOGRA. If the operator cannot pass the eCOGRA test, it is not worthy of promoting Microgaming's vast portfolio of games.
Ten years ago, Microgaming's online slot machines, table games and other entertainment options were among the industry's most popular. Players sought out Microgaming content for several reasons. Its platform proffered the largest stand-alone game variety, for one. It was (and still is) the host of the world's largest online progressive network. But above all, online casino safety and security was the driving force, attracting the masses to Microgaming casinos. And it's the same sentiment that continues to bring players in day after day, week after week.

The depiction of the eCOGRA logo has become the benchmark for player protections. It's not just a pretty icon, either. Next time you see one, click the eCOGRA Safe & Fair logo. You'll receive a full, up-to-date report on the casino's gaming software. It includes monthly payout rates for slot machines, table games, poker games, and all games collectively. This proceeds bi-annual randomness reviews for blackjack, roulette and poker games.
As an example, the following link displays the current eCOGRA Review of Royal Vegas Casino.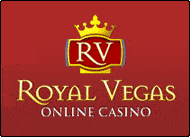 Royal Vegas Canada has been our editor's #1 pick for three consecutive years ! Great compatibility of course (iphones, mobiles and tablets) but also an exciting range of games and promotions. Excellent support teams and quick cashouts… What else to ask for ?