24 Apr
AML & KYC are making Online Casinos Safer
Safe Online Gambling: What AML and KYC mean to you.
Two decades ago, abbreviations like AML and KYC meant nothing within the online gambling industry. Today, they are among the most important steps to protecting both players and operators from becoming victims of illegal activity. Without them, iGaming would be just another source of unencumbered crime.
Today, we're going to take a closer look at what AML and KYC mean to the industry and its customers. You'll learn how they've enhanced one of the world's most financially successful digital commerce markets, and how these two little abbreviations are making online casinos safer.
What is AML?
AML stands for Anti-Money Laundering. According to Investopedia, AML refers to:
"…a set of laws, regulations, and procedures intended to prevent criminals from disguising illegally obtained funds as legitimate income."
In the greater scheme of things, AML laws encompass a relatively small scope in regards to criminal activity in financial transactions. However, the implications therein are much more expansive.
For instance, Investopdiea describes AML regulations that require any financial institutions that provide depositing account services and/or credit issuance to customers to follow strict guidelines to ensure they are not facilitating money-laundering activities.
Like so many things in life, money is traceable. Criminals who obtain large sums of money through illegal activity, such as drug trafficking, need that cash not to be traced back to them. Thus they will try to launder money by having a supposedly legitimate source deposit it, then withdraw it back clean. Casinos have been a suitable filter for such activity for years, and the online casino business is no different.
What is KYC?
KYC is an abbreviation for Know Your Customer. In recent years, it's become a standard policy within all financial markets, from government banks to internet casinos. Anywhere cash can be deposited and withdrawn qualifies for KYC policies. The purpose behind KYC is to enhance the efficiency of AML.
Sapient Global Markets (SGM) defines KYC as:
"A set of due diligence activities that financial institutions are required to complete before doing business with an entity."
Such regulations are in place to help identify whether the institution is – inadvertently or otherwise – involved in fraudulent financing or any other illegal activities. Due diligence is a constant process that helps financial institutions better understand their customers, and where their finances are coming from.
How AML & KYC Promote Safe Online Gambling
When applied in tandem, AML and KYC provide a safer platform for online casino operators and their customers. These regulatory requisites create a safe haven, where players don't have to wonder if an operator is aiding or owned by a criminal organization. They don't have to worry that their account might suddenly disappear into the night. So long as an operator is licensed by a responsible authority that enforces AML & KYC standards, all fear of fraud is removed.
For online casino owners, these policies sweep aside any trepidation that they may become unwittingly involved in a money laundering investigation that could destroy their business. Compliance with these laws is mandatory, and can be costly, but without it, there's no doubt in my mind that the iGaming industry would not be as successful as it is today.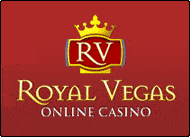 Royal Vegas Canada has been our editor's #1 pick for three consecutive years ! Great compatibility of course (iphones, mobiles and tablets) but also an exciting range of games and promotions. Excellent support teams and quick cashouts… What else to ask for ?
(Remember to gamble responsibly)