26 Apr
Evolution Gaming Launches Live Dealer Sic Bo
Evolution rolls out Super Sic Bo Live casino game for desktop & mobile.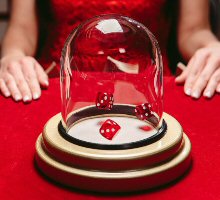 If there's one thing Evolution Gaming has been able to do since the launch of its first live casino games in 2006, it's showing up the competition. They aren't arrogant about it, either. It's simply a matter of supplying a product far superior than anything else on the market. And they've been doing it for well over a decade.
Earlier this year, the Swedish firm blew away audience members at ICE Totally Gaming in London with the debut of Monopoly Live. That game was a phenomenal success out of the gate, helping the company realize its most profitable quarter to date in Q1-19. This morning, they're doing it again with the release of their first live dealer sic bo tables.
Evolution Rolls Out Super Sic Bo Live
Just hours ago, from its headquarters in Stockholm, Evolution Gaming recorded yet another milestone in its supremacy of the live casino industry with the launch of Super Sic Bo. It's not the first live sic bo game the world has seen, nor will it be the last. But like most of their live dealer tables, most will agree it is the best available.

Evolution's Super Sic Bo is based on the same rules as any traditional sic bo game. Player make wagers within the table's betting diagram on the outcome of three rolled dice. Choices include one, two or three numbers, doubles, and triples – pretty much any other combination that can result. The more difficult the bet, the higher the reward.
How Super Is It?
What makes Evolution's live sic bo game so "Super" are the random multipliers that appear on the wagering diagram once betting is closed. Several positions will become shaded, turning from the usual light cream color to gold. Above those positions will appear a multiplier of 20x up to 1000x. To keep it fair, random multipliers cannot appear on the easiest to win even-money bets; only on those that pay 2:1 or more.
How is it Evolution can afford to pay these extravagant multipliers without losing money? Well, that's the catch. In order to ensure the game is still profitable for the online and mobile casinos that offer it, all payouts (except the even-money variety) have been slightly reduced.
For instance, in traditional sic bo games, you'd expect a payout of 180:1 for picking a perfect triple. In Super Sic Bo, that payout is reduced to 150:1. Two dice combinations that normally pay 6:1 pay only 5:1 in Evolution's new version. The end result is a scaling RTP that ranges from 95.02% to 97.22%, as opposed to the classically static RTP of 97.22% on traditional games.
CPO Proudly Presents New Live Dealer Sic Bo
One of the reasons Evolution Gaming is so phenomenally successful is because the company's entire crew takes pride in building each and every product to the best of their potential. Chief Product Officer Todd Haushalter makes certain that each new game exceeds standards, while meeting the demands of their clientele and, most importantly, the players that enjoy their games.
Haushalter was especially proud of how the Evolution team was able to put a new twist on a century-old classic. "Sic Bo has not changed in the last 100 years," he notes, "but we have done something players will love to this classic game — added random multipliers of up to 1000x! This is the most player-friendly Sic Bo game in the world, and we think players will love it."
The proud CPO believes their authentic game brings "massive added excitement" to the tables. It's got the simplicity every beginner needs, combined with the satisfaction, engaging interface and high payout elements veteran players crave most.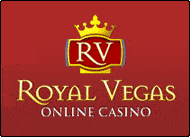 Royal Vegas Canada has been our editor's #1 pick for three consecutive years ! Great compatibility of course (iphones, mobiles and tablets) but also an exciting range of games and promotions. Excellent support teams and quick cashouts… What else to ask for ?