3 May
LeoVegas Down but Far From Out
LeoVegas Casino earnings decline but respect rises as shares spike 22%.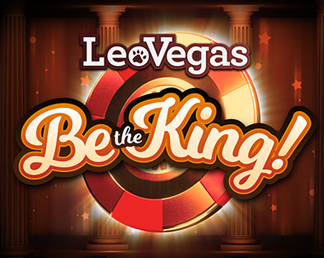 How do you look your shareholders in the eye in an earnings call that features a year-over-year quarterly reduction in earnings of nearly one-forth? The business rule of thumb is to offset the bad news with good news. Sometimes it works. Sometimes it doesn't. Either way, the nervous tension is generally so palpable, it could be cut with a knife. But for the lead executives of LeoVegas Mobile Casino, it was a piece of cake!
On Thursday, the company published its Q1-19 revenue report. The bad news was an EBITDA of 7.9 million with an 8.3% margin; down from 9.2 million (12.3% margin) in Q1-18. Most shareholders would be irate, questioning authority, or at least disturbed by the news. But not these investors.
LeoVegas Casino Shareholders Rejoice
Stakeholders were grinning ear to ear during yesterday's earnings call, and for two very good reasons. First of all, the company's previous financial update prior to Q1 results, although well presented, didn't bode well for Q1-19, warning that this would be the Swedish mobile casino group's most "challenging year" to date. Suffice it to say, they were expecting something far worse than a 24.3% decline in earnings.
Secondly, there were no negative integers in the report. Revenue was still up, new and returning customers were up, organic growth on the rise. Despite the negative connotations of lower earnings, investors were so overwhelmed with relief, they enjoyed a superfluous 22% spike in share value by the end of the day.
More Good News for LeoVegas Group
All in all, it was a good quarter for the iGaming company. Other highlights in the Q1 report include:
12% revenue increase to €86.3m (from €77.4m)
4% organic growth in local currencies (19% excluding UK)
50% of total net gaming revenue (NGR) from regulated markets.
24% increase in depositing customers, 370,209 (from 302,014)
26% increase in returning customers, 196,863 (from 155,951)
"During the first quarter we once again delivered sequential growth and posted record performance on a number of key performance indicators," came the encouraging words of LeoVegas Group CEO Gustaf Hagman. "This, combined with the fact that our customer base is growing in a sound and sustainable way, has given us a good start to 2019."
The CEO went on to explicate the group's fast rate of "expansion and innovation", coupled with a primary focus on "cost efficiency and scalability". All in all, he assured shareholders the company is well positioned for continuous profitability throughout the remainder of 2019.
Bright Projections for Rest of 2019
Hagman notes that Sweden and the UK have both represented great challenges over the first three months of the year, attributed mostly to newly emerging and tightening regulatory guidelines, respectively. These he expects to level out soon, while the Q1 launch of LeoVegas's first proprietary multibrand platform, GoGoCasino, enjoyed phenomenal start-up success, owed to "the Group's strengths, experience and economies of scale." That operation, he indicates, will spread into further markets as the year goes on.
Based on these figures and the comments of their trusted leader, the reported quarterly earnings per share of €0.00 (down from €0.02 YoY) meant nothing to investors, who were so excited about the other aspects they drove share prices up from a stagnant SEK 25-26 per share, to over SEK 31 by end of day. Value continued to climb into the weekend, peaking at SEK 34.55 to close at 34.12 on Friday.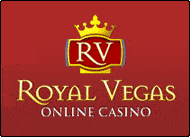 Royal Vegas Canada has been our editor's #1 pick for three consecutive years ! Great compatibility of course (iphones, mobiles and tablets) but also an exciting range of games and promotions. Excellent support teams and quick cashouts… What else to ask for ?
(Remember to gamble responsibly)