13 May
Virtual Reality Casinos need Table Games, not VR Slot Machines
Virtual reality developers ignoring obvious need for VR casino table games, not slot machines.

Supply and demand is a tricky business when it comes to emerging technologies. Who's to say what people will like most about a digital product they've never really tried before. When it comes to such innovations, developers generally prefer to take the safe route, delivering something that's proven popular with consumers in the past.
Unfortunately, this is the path that has led us to a growing assortment of virtual reality (VR) slot machines, with negligible progress in the way of VR table games. Yes, those slot machines are popular. Players spend much more time and money on these games than anything else in a live or online casino. But VR and slots just don't meld well.
VR Slot Machines a Bust?
I'm sure there are some people out there – the ones with the most expensive, high-tech headsets and a genuine passion for slot machines – that enjoy having access to VR video slots. But I've played these games myself, as have many people I know, and most of us agree that the experience isn't all it's cracked up to be.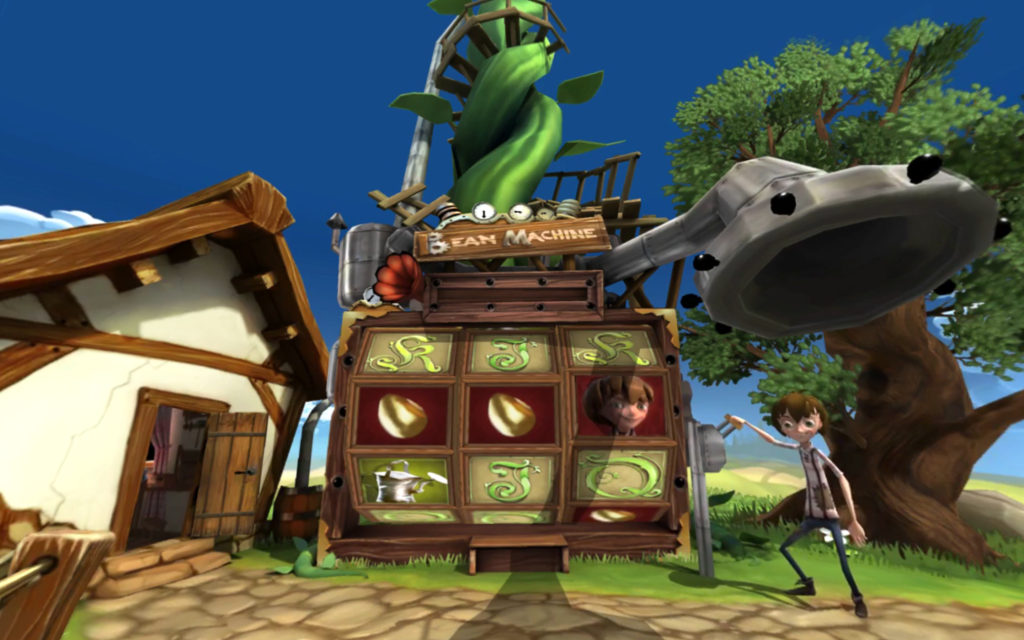 At first, the panoramic VR design and 3D graphics are stunning. They really are, don't get me wrong. It's a unique way to play the games, but one where the novelty tends to wear down quickly.
In order to make the VR scene more immersive, the game tends to take up more space than you can view without turning your head. As such, you're constantly looking around to see what's landed where, and if you've won anything. Again – fun at first, but it quickly gets annoying/frustrating.
It's not because you're having to move your head that sucks the fun out of it. It's because this isn't what a real slot machine experience is like. It is not what we're used to. And while I understand developers are trying to innovate a product and make it newer, better, more intriguing, etc., I honestly feel it takes away from the experience, rather than adding to it.
In a real casino, we sit in front of a machine, press buttons and hope for the best. The graphics are already awesome, and the story lines and features immersive enough to capture our attention. An online casino, whether played on a desktop computer or handheld mobile device, already offers this exact same experience. VR isn't improving upon it in any long-lastingly enjoyable way.
VR Casino Table Games
Table games are a whole different breed of gambling entertainment. As players, we expect to navigate a table with our eyes and hands. We're used to placing chips, collecting winnings and observing a plethora of events across the felt. As such, casino table games should translate very well in a virtual state.
It's a situation comparable to the popularity of live casino table games – the online games with real dealers, streamed live to your computer/mobile. These live casinos have been a huge success for more than a decade, offering blackjack, baccarat, roulette and other table-oriented favorites. But they do not offer live slot machines, for the same obvious reasons listed above. Slots are video-based machines meant to run on a screen. They simply aren't suited for a 3D environment.
A few companies are working towards the goal of building VR table games, but more often, it's slot machines that get all the attention of development brands. NetEnt has made several of its most popular slot machines available in VR, including Starburst, Jack and the Beanstalk, Dracula and others.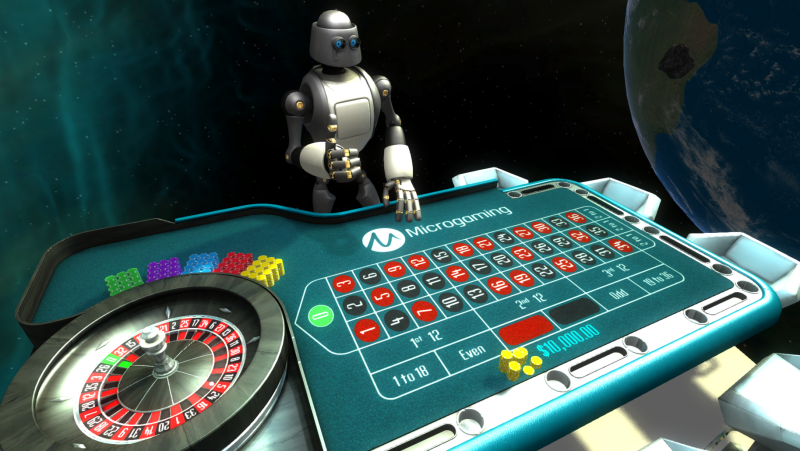 Microgaming built the first VR roulette table back in 2015, famously debuting the software at ICE Totally Gaming in February 2016. Audience members were wowed. The media was enthralled. It was said to be the future of iGaming. But where is that game now? And why, over the last three years, has such little progress been made in this direction?
There are a few – and do mean very few – virtual reality casino table games available in today's online gambling realm. And I know that the big-name headsets aren't household items yet, but the cheaper ones are. They say 'If you build it, they will come', and I have no doubt this is true of VR casinos. Give the masses a product worth playing, and they will play it.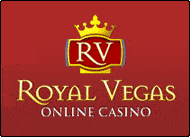 Royal Vegas Canada has been our editor's #1 pick for three consecutive years ! Great compatibility of course (iphones, mobiles and tablets) but also an exciting range of games and promotions. Excellent support teams and quick cashouts… What else to ask for ?
(Remember to gamble responsibly)