17 May
Why Casinos Love to Pay Big Winners
Why paying a millionaire jackpot prize is good for casinos.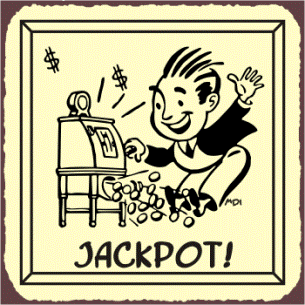 Everyone loves to win something – especial cold, hard cash. Winning a new car valued at $50,000 is fantastic, but isn't winning $50,000 and picking out your own car even better? Yes, a nice big jackpot prize is a truly wonderful thing – for the winner. What about the loser of all that cash?
When someone wins money, someone else must be responsible for coughing it up. Whether it's a local radio station promo or a national lottery, the money is coming from somewhere. Casinos pay out huge jackpots all the time, worth thousands, if not millions of dollars. So how can they be so darn happy about it?
There are two very good reasons why the big-wigs of a casino operation are perfectly happy to pay out a massive cash prize. First and foremost, it's great for business. Secondly, they aren't usually the ones footing the bulk of that bill.
Why a Millionaire Jackpot Prize is Good for Casinos
Imagine you want to go to a casino. Maybe there are three of them within a distance you're willing to drive to. The closest one is brand new. You known nothing about it. No one you know does either. The second closest is all the rage. You know several people who've bragged about winning money there. The third one hasn't gotten such rave reviews. Your closest friend lost $200 on the slots, and a friend of a friend had no luck at the tables.
Which one of these casinos do you think you'll be visiting? I'd be willing to bet it's the second one, for the simple fact that you've been given the impression it pays more winners.
The truth is, all of these casinos are going to pay about the same amount. And they all take in far more than they pay out, overall. What sets them apart is their public persona.
The Big To-Do Over Paying Big Winners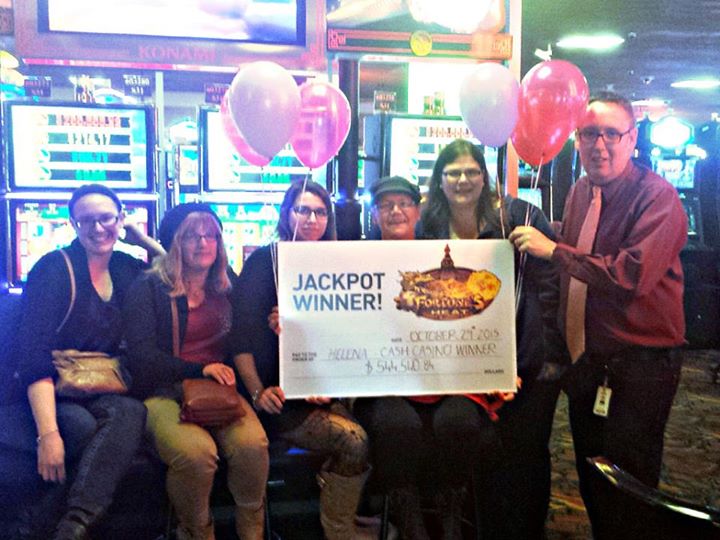 Every time a casino patron gets lucky enough to win a big prize, it's the casino's job to celebrate the event like there's no tomorrow! They are famous for taking pictures with their winners holding one of those big, over-sized cardboard cheques. They'll often pop open a bottle of champagne to commemorate the occasion, too.
Casinos make a huge deal out of their largest payouts because they want all to know that it happened. They post the pics on social media, and enjoy word-of-mouth advertising from all who witnessed the event.
If you've followed the munificence of Microgaming's "millionaire maker", Mega Moolah, over the years, you may have noticed that every time the mega jackpot triggers, a press release is issued throughout all of cyberspace. The company CEO John Coleman, or Games Publisher David Reynolds, is always on hand for congratulatory comment.
They know that when a casino goer sees or hears about a huge win, it gives them the sense that they could be just as lucky. And that, my friends, is the number one reason players choose one land-based or online casino over another.
But still, that's an awful lot of money. Doesn't it set casinos back? Hardly, because more often than not…
The Game Manufacturer Foots the Bill
Most progressive jackpots are networked across a large number of casinos, whether on land or online. The Mega Moolah is playable at hundreds of online casinos, just as IGT's Wheel of Fortune spans the North American continent. So it's not really conceivable that a single casino where the jackpot is awarded should foot the bill.
In reality, it's the players of the game that do the majority of the paying. Only the jackpot seed – the amount the jackpot resets to after it's won – is paid for (indirectly) by casinos.
Each casino that houses the game leases it from the manufacturer that made it. The manufacturer uses a portion of that money to seed the machine. It also collects a small percentage of all player bets, which contribute to the jackpot's growth. So the casinos are responsible for only a mere fraction of the full amount it looks like they're paying out. This makes it a lot easier to plaster a huge smile on their faces as they congratulate the winner of a millionaire jackpot prize.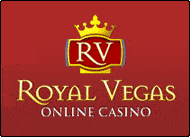 Royal Vegas Canada has been our editor's #1 pick for three consecutive years ! Great compatibility of course (iphones, mobiles and tablets) but also an exciting range of games and promotions. Excellent support teams and quick cashouts… What else to ask for ?
(Remember to gamble responsibly)