27 May
Mahjong 88 brings Popular Tile Game to Online Slot Machine
Play'N Go unveils iGaming's first Mahjong slot game.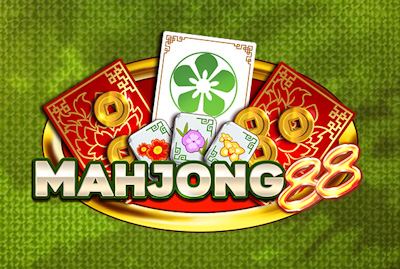 Mahjong is a famous tile game of Chinese descent. It came to North America sometime around the 1920s, and has since become a gaming favorite among Americans and Canadians alike. A resurgence in the game's popularity began when the general public embraced the capabilities of computer gaming models, and when mobile apps came along – it was a like a whole new Mahjong revolution!
None thought the game could go much further than it already had – none but the creative minds at the Play'N Go software lab in Växjö, Sweden. But family game night isn't their forte. They specialize in a different type of gaming. Their digital games are the ones you can wager and potentially win money on; the vast majority of them being online slot machines.
Play'N Go Unveils First Mahjong Slot Game
In a first-in-class introduction of impressive proportions, Play'N Go has released the gaming world's first Mahjong slot machine. They call it Mahjong 88, for a variety of reasons. First of all, the number 8 – and especially 88 – is of great fortuitous significance in China. It is an extremely lucky number believed to bring immense wealth to those who encounter it. Secondly, they've endowed this unique slot machine with an over-sized 8×8 symbol grid.
Reel-sets of this magnitude are not unheard of in the gambling industry, but the 8×8 structure is a first for Play'N Go. Like other games of this size, it features a common payout scheme known as cluster pays. Winning symbols don't have to line up on specific bet lines from left to right. Instead, they merely need to appear adjacent to one another on the reels.
Since the grid is larger than a traditional slot machine, players will need to see 4+ matching symbols adjacent in order to initiate a win. The more matching symbols, the higher the payout, up to a maximum of 500,000 coins. After paying, all winning symbols are replaced with teal-blue tiles that will rotate to reveal their new images, potentially creating more wins.
Mahjong Online Slot Seasonal Wild Features
Anyone familiar with the game of Mahjong should find this game's symbols familiar. They are the tiles from the original Chinese game. Developers even utilized the seasonal tiles to create special wild features within Mahjong 88. As players progress through rounds of the game, the seasons will change, altering the power of each seasonal wild that appears as follows:
Spring Wilds: Up to 12 wild symbols are randomly added to the reels.
Summer Wilds: Up to 5 wild symbols are randomly added to the game, simultaneously destroying nearby symbols.
Autumn Wilds: Up to 11 wilds fall (get it, fall?) down the reels, randomly destroying some of the other symbols in their path.
Winter Wilds: Up to 4 wilds appear, freezing in place if involved in a winning cluster.
In addition the these seasonal wilds, the game contains a Mahjong Meter that fills each time a cluster win occurs. If enough tiles are won on in a single play, the meter will charge and activate the following:
Fortune Frog: Triggers after winning on 33 symbols. One of four possible features will activate.

Croak turns one symbol into a scatter pay, guaranteeing a win.
Tongue selects two symbols on the screen and transforms all symbols between them into the same symbol.
Spawn chooses one symbol type and transforms then all into another symbol type.
Hop chooses one positions and destroys all nearby symbol around it.

Super Charge: Triggers after winning on 88 symbols. All subsequent wins on that play pay out at 5x their usual value.
The new Mahjong slot game comes with a high variance and an average RTP of 96%. It's available for desktop and mobile and available in 37 languages. Released on May 1, 2019, you can find Mahjong 88 playable for free or real money at all online casinos employing Play'N Go software.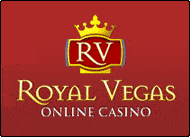 Royal Vegas Canada has been our editor's #1 pick for three consecutive years ! Great compatibility of course (iphones, mobiles and tablets) but also an exciting range of games and promotions. Excellent support teams and quick cashouts… What else to ask for ?
(Remember to gamble responsibly)